Experience the Captivating Fantasy Series on Netflix: Outlander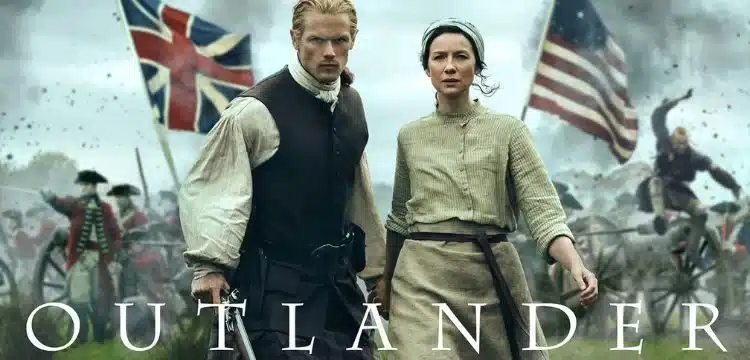 In a world filled with countless entertainment options, Outlander stands out as a must-watch series on Netflix. This historical drama, known for its meticulous research and stunning cinematography, offers viewers much more than romance and period costumes. Let's dive into why you should immerse yourself in the enchanting world of Outlander.
Set in the aftermath of World War II, the story follows Claire Randall (played by Caitriona Balfe), a British Army nurse vacationing in the Scottish Highlands with her husband. However, a twist of fate transports her back in time to the year 1743 through an ancient circle of stones. There, she encounters a group of Scottish soldiers, led by the incredibly charismatic Jamie Fraser (portrayed by Sam Heughan).
Also Read: Ozark: A Must-Watch Crime Thriller That Keeps You Hooked
While much of the narrative unfolds through Claire's perspective, Outlander is not merely about romance. The series delves into the complexities of relationships, often through steamy and intimate scenes. Jamie, often dubbed the "king of men," is the kind of character that might set impossibly high standards for partners worldwide.
The show's historical setting in 18th century Scotland brings forth a visual feast of corsets and kilts. Expect the classic "bodice ripping" moments reminiscent of romance novels, as well as the allure of men wearing kilts with nothing underneath.
However, Outlander doesn't shy away from tackling darker themes. Staying true to Diana Gabaldon's book series, the show addresses sensitive issues such as sexual assault, presenting them with unflinching realism.
Outlander may not fully qualify as prestige TV, but its excellence shines through various aspects. The compelling performances of the lead actors, intricate character development, meticulous historical accuracy, outstanding cinematography, and adept adaptation of Gabaldon's extensive novels contribute to its undeniable quality.
At its core, Outlander narrates the enduring love story of two individuals brought together by destiny. Their journey spans years, with significant periods spent apart, all against the backdrop of historical events like the Scottish Rising of 1745 and the American Revolution. To keep the narrative fresh and engaging, occasional time hops transport viewers back to the 20th century, adding layers of complexity and intrigue.
In conclusion, Outlander is a series that offers a rich tapestry of romance, history, and drama. With its compelling storytelling and attention to detail, it's a show that promises to captivate and transport viewers to a world of enchantment. So, if you're in search of an enthralling Netflix series that combines historical authenticity with passionate drama, Outlander should be at the top of your watchlist.