Crown Prince Indicates Saudi Arabia Approaching Normalization with Israel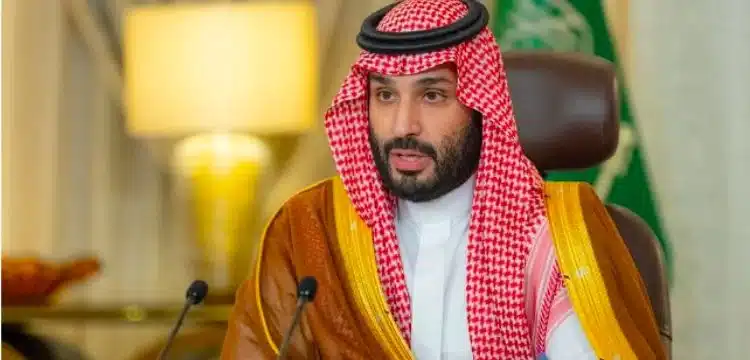 In a significant development, Saudi Arabia's Crown Prince Mohammed bin Salman has indicated that the kingdom is steadily progressing towards normalizing relations with Israel. He also issued a warning that Saudi Arabia might pursue acquiring a nuclear weapon if Iran were to obtain one.
During an interview with Fox News, the Saudi Crown Prince dismissed reports suggesting that Saudi Arabia had halted negotiations for normalizing ties. He emphasized that the process was advancing, and there was a genuine effort to make substantial progress.
The interview occurred at a time when the Biden-led administration in the United States was actively working to facilitate historic diplomatic relations between Saudi Arabia and Israel, two major regional powers and key Middle East allies of Washington. The discussions on normalization serve as the focal point of intricate negotiations, encompassing topics such as security assurances from the U.S., Saudi Arabia's interest in civilian nuclear assistance, and the potential concessions Israel might make to address Palestinian concerns.
Also Read: Israeli Delegation's Historic Visit to Saudi Arabia Sparks Diplomatic Speculation
Crown Prince Mohammed bin Salman stressed the importance of resolving the Palestinian issue, stating, "For us, the Palestinian issue is very important. We need to address that aspect," and expressed confidence in the ongoing negotiation strategy.
Regarding the prospect of Iran obtaining a nuclear weapon, the Crown Prince expressed concern, emphasizing that such a development would be unfavorable for global stability and could lead to international conflict. He reluctantly mentioned that Saudi Arabia might feel compelled to acquire a nuclear weapon for security reasons and to maintain a balance of power in the Middle East if Iran were to proceed with such plans, although he made it clear that Saudi Arabia preferred to avoid such a scenario.
Also Read: UAE and Israel signs agreement to launch $10 billion free trade deal.
The potential advantages of a comprehensive regional agreement were highlighted by U.S. officials, even though they acknowledged significant challenges in the process. These benefits include reducing tensions in the Arab-Israeli conflict, bolstering the collective stance against Iran, countering China's influence in the Gulf region, and serving as a foreign policy achievement for President Biden's reelection bid in 2024.
The broadcast of the Crown Prince's pre-recorded remarks coincided with a long-awaited meeting between President Biden and Israeli Prime Minister Benjamin Netanyahu, where both leaders pledged cooperation towards achieving Israeli-Saudi normalization, which could reshape Middle East geopolitics. They also reiterated their stance that Iran must not acquire a nuclear weapon.
Despite having previously agreed to restore relations in talks brokered by China, Crown Prince Mohammed bin Salman issued a stern warning to Tehran. However, he also extended an olive branch, expressing hope for continued positive relations between the two countries.
Regarding Saudi Arabia's role in global affairs, the Crown Prince defended OPEC+'s decision to reduce oil production, emphasizing that it was aimed at ensuring market stability rather than supporting Russia's energy needs during its conflict in Ukraine.
MBS, as Crown Prince Mohammed bin Salman is commonly known, outlined his demands in the negotiations, including a treaty with the U.S. for defending Saudi Arabia if it faced an attack, as well as the acquisition of advanced weaponry and support for a civilian nuclear program. Additionally, he pressed Israel to make substantial concessions to the Palestinians to maintain prospects for statehood in the occupied territories, a goal shared by President Biden but one that Israel's right-wing government had shown reluctance to embrace.