Israeli Delegation's Historic Visit to Saudi Arabia Sparks Diplomatic Speculation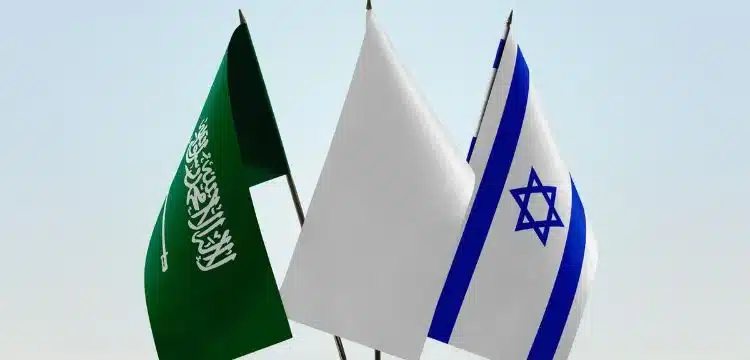 For the first time ever, an Israeli delegation participated in a UNESCO meeting held in Riyadh, sparking speculations about the potential for improved relations between Israel and Saudi Arabia.
The five-member Israeli team traveled to Riyadh on Sunday, transiting through Dubai due to the absence of direct flights between the two countries. UNESCO, the United Nations agency responsible for education, science, and culture, facilitated their visas and presence at the meeting. Notably, they were assigned a desk with the sign "Israel," attracting the attention of many Saudis in attendance.
In response to the Israelis' presence, one Saudi worker remarked, "This is in accordance with a higher authority's decision. The matter is beyond our control, and we cannot object to it."
Also Read: Saudi Arabia Introduces Visa-on-Arrival for Umrah Pilgrims
While the visit itself does not carry a direct political agenda, there are speculations suggesting that both nations may be exploring the possibility of fostering diplomatic relations. Interestingly, the previous week, a Palestinian delegation had also visited Riyadh, prompting discussions about the potential implications of Saudi Arabia establishing official ties with Israel.
It's worth noting that despite not having diplomatic relations with Israel, Saudi Arabia, known for hosting two sacred Islamic sites, has recently undertaken unexpected diplomatic initiatives. The Kingdom is actively diversifying its economy, traditionally reliant on oil, and positioning itself as a global center for business and tourism. Analyst Aziz Alghashian suggests that this shift in strategy might explain Saudi Arabia's increasing openness to engaging with Israel.
Alghashian further emphasizes that while Israelis may perceive this as a diplomatic milestone, the UNESCO organization played a pivotal role in facilitating the visit, much like how an Israeli eSports team attended the Gamers8 festival with the assistance of global event planners.