Crackdown Begins on Electricity Supply to Illegal Housing Societies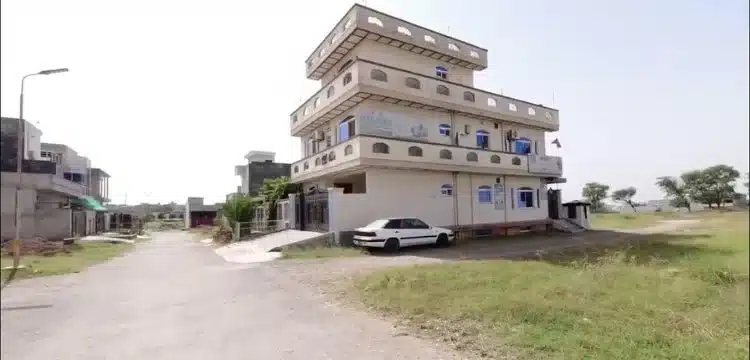 In an ongoing nationwide effort to curb electricity theft, authorities have taken decisive action by disconnecting thousands of illegal electricity connections across the country.
During a meeting convened on Monday, Commissioner Lahore, Muhammad Ali Randhawa, issued stringent directives to crack down on the supply of electricity to illegal housing societies. This operation involves close coordination among relevant authorities, including the Lahore Electric Supply Company (LESCO), the District Administration, and the Lahore Development Authority (LDA).
A key decision made during the meeting was to conduct a comprehensive audit of illegal societies that are illicitly tapping into the electricity supply within the jurisdiction of the Lahore district administration and LDA. These unauthorized housing societies have either acquired their electricity connections through illegal means or by employing deceptive tactics.
Also Read: FESCO Opts To Revoke CNICs And Passports Due To Electricity Theft
LESCO officials apprised Commissioner Muhammad Ali Randhawa of the Standard Operating Procedures (SOPs) they have formulated to address complaints originating from both regular consumers and concerned citizens. These SOPs aim to streamline the process of reporting and addressing electricity theft.
Moreover, Commissioner Lahore requested detailed information regarding No Objection Certificates (NOCs) issued by various departments to these illegal societies. He reaffirmed the government's unwavering commitment to eradicating electricity theft across the entire division.
This crackdown on electricity theft signifies a determined effort by authorities to ensure fair distribution of electricity resources and to hold those engaging in illegal connections accountable for their actions.