Coca-Cola Challenge | 1st – 3rd September | Exciting News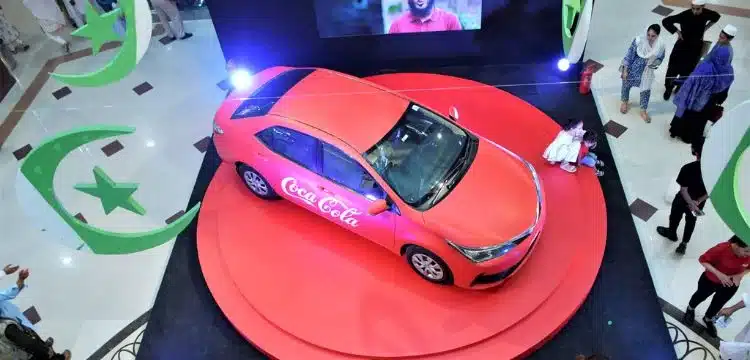 A three-day promotional event by Coca-Cola is currently taking place at The Centaurus Mall.
You have the opportunity to win an 1800cc car every week with Coca-Cola!
Read more : Coca-Cola Offers Various Job Openings in Pakistan
Here's how:
Step 1: Locate the code beneath the yellow cap.
Step 2: Dial 03452653999 for a missed call.
Step 3: Await a callback and then input the code from under the cap.
You can also have a chance to win an 1800cc car every week and redeem a complimentary 500ml bottle at a nearby store for each code entered.