Interim Govt Likely To Announce Relief For Electricity Consumers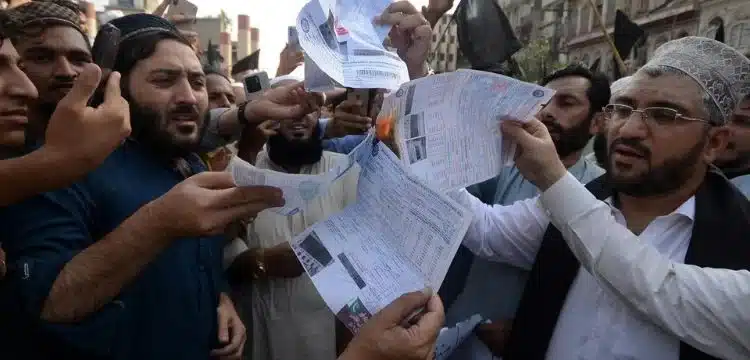 The interim government is expected to offer relief to electricity consumers using up to 300 units per month by reducing their electricity bills by Rs3,000. According to government insiders on Sunday, individuals receiving bills in the range of Rs60,000 to Rs70,000 are likely to see a reduction of Rs13,000 in their bills. This action aligns with the caretaker government's objective to alleviate the financial burden on those who are grappling with high inflation and exorbitant electricity bills.
Across various cities, people have taken to the streets to demand relief from the recent hike in power tariffs, which comes amid record-breaking inflation in the country. Television footage from the weekend depicted individuals burning their bills and engaging in confrontations with officials from power distribution companies.
Also Read: Nationwide Strike Against High Electricity Bills And Inflation
The protests initially began in Karachi on August 17 in response to a Rs4.96 per unit increase in power tariffs imposed by the National Electric Power Regulatory Authority. This tariff increase had been agreed upon earlier in the year with the International Monetary Fund (IMF) as part of a short-term $3 billion bailout package for Pakistan.
According to sources, discussions are underway between the caretaker government and the IMF regarding relief measures for the public, with indications that the IMF has given its approval for such actions.