COAS Aims To Boost Defense Relations With Uzbekistan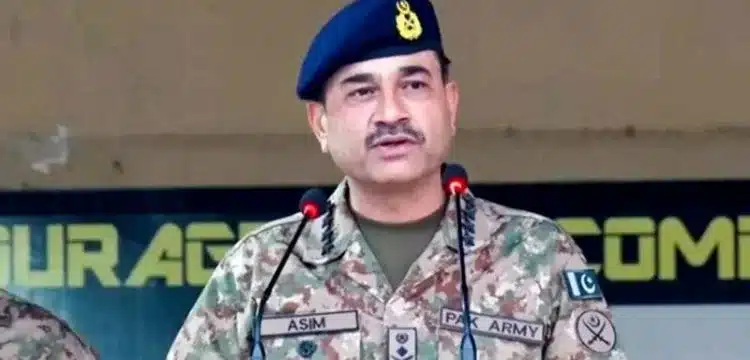 In Rawalpindi, Chief of Army Staff (COAS) General Syed Asim Munir engaged in meetings with Uzbekistan's top civilian and military leadership, as announced by the Inter-Services Public Relations (ISPR) on Tuesday.
The primary objective of General Munir's two-day official visit to Uzbekistan was to strengthen military-to-military cooperation and defense collaboration, as outlined by the military's media wing.
Read more : COAS strongly condemns the efforts of division between Pakistan Army and Nation
During his visit, COAS Gen Munir held discussions with Uzbek President Shavkat Mirziyoyev, the defense minister, as well as the chairman and secretary of the State Security Service of Uzbekistan. These talks primarily focused on enhancing mutual training cooperation and intelligence sharing, as highlighted in the ISPR statement.
General Munir expressed his appreciation for the high training standards and preparedness demonstrated by the Uzbekistan military forces and their profound understanding of regional security issues.
Upon his arrival at the Ministry of Defense, the COAS received a warm reception and was honored with a guard of honor by a well-disciplined contingent. He also paid his respects by laying a floral wreath at the martyrs' memorial complex in Tashkent.
In a prior visit to Tehran in July, General Munir, together with his Iranian counterpart, pledged to combat terrorism in border regions, a commitment conveyed by the military's media wing.