CJP Umar Atta Bandial to Retire On Sep 16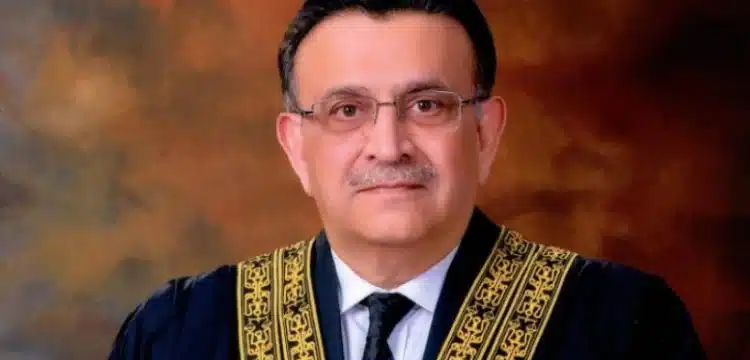 The Supreme Court Bar Association has planned a farewell dinner in honor of the Chief Justice of Pakistan (CJP) on September 13.
Following this event, Justice Qazi Faez Isa, who is designated as the next Chief Justice, will be sworn into office on September 17.
Justice Bandial, the 28th Chief Justice of the Supreme Court, assumed office on February 22, 2022, following the retirement of his predecessor, Gulzar Ahmed, on February 21. According to constitutional provisions, a Chief Justice retires upon reaching the age of 65, known as the age of superannuation. The senior-most judge then assumes the role of Chief Justice.
Also Read: President Alvi appoints Justice Qazi Faez Isa as 29th CJP
The President's role in the appointment of the Chief Justice is limited to issuing the appointment notification; otherwise, they have no influence on the appointment process.
Justice Bandial served in the position for 19 months, and his successor, Justice Isa, will hold the office until October 25, 2024.
Subsequently, Justice Isa will be succeeded by Justice Ijazul Ahsan, who will serve as the Chief Justice until August 4, 2025. Following him, Justice Sajjad Ali Shah will become the country's top judge until November 26, 2027.
Justice Munib Akhtar will then assume the position and serve until December 13, 2028. After him, Justice Yahya Afridi is set to become the country's top jurist until January 22, 2030.
The retirement of Justice Afridi in 2030 will be a historic moment, as he is likely to be succeeded by Justice Ayesha Malik, who will become the first female Chief Justice of Pakistan.