Bilal Lashari Wins Best Filmmaker Award For Maula Jatt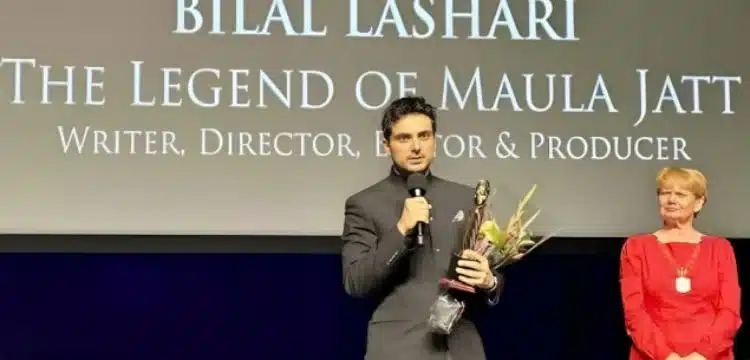 Pakistani filmmaker Bilal Lashari has received the Festival Award for Best Filmmaker at the Bollywood Festival Norway, acknowledging his exceptional work on the acclaimed movie "The Legend of Maula Jatt."
The Bollywood Festival Norway is the primary celebration of Indian cinema and culture in Norway. Established in 2003, its mission is to promote a deeper understanding and appreciation of Indian cinema and culture in Norway. Over the years, the festival has evolved into a prominent event in Norway's cultural calendar, attracting a substantial audience each year.
Read more : Gandasa from blockbuster "The Legend of Maula Jatt" auctioned for $50,000.
Lashari's victory marks a significant milestone for Pakistani cinema, as it's the first time a Pakistani filmmaker has earned the Best Filmmaker award. This achievement underscores Lashari's talent and his ability to create films that resonate with global audiences.
"The Legend of Maula Jatt" is a historical action film recounting the story of a legendary Jatt warrior. The movie achieved both critical acclaim and commercial success, helping introduce Pakistani cinema to a broader audience.
In his acceptance speech, Lashari expressed gratitude to the festival organizers and the jury for the honor. He also emphasized the importance of cross-cultural understanding and the unifying power of cinema.
Lashari's win is a remarkable accomplishment for Pakistani cinema, demonstrating that Pakistani films are gaining recognition on the international stage.