Big Offer Honda CB 125F On Monthly Installments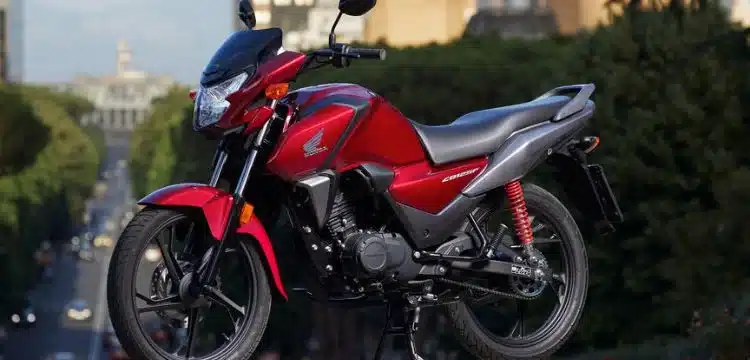 Atlas Honda has unveiled an exciting promotion tailored for motorcycle enthusiasts in Pakistan, generating widespread excitement. In collaboration with Bank Alfalah, the company has introduced a limited-time offer designed to entice customers.
This eagerly anticipated campaign provides an exceptional opportunity to acquire a brand-new Honda CB125F through Alfa Mall by Bank Alfalah, featuring an unprecedented zero percent markup, conveniently spread over a 12-month period. As an added bonus, participants in this program have the chance to receive a complimentary Honda CD70, enhancing the appeal of the deal.
Read more : Yamaha YBR125 Price In September 2023 In Pakistan
With monthly payments as low as Rs32,575, this offer not only redefines affordability but also presents a unique chance for motorcycle enthusiasts to fully immerse themselves in the Honda experience.
It's essential to note that this opportunity is available for a limited time and exclusively for the first 50 customers. The current market price for the highly coveted Honda CB150F model is Rs390,900.
This strategic initiative not only provides motorcycle enthusiasts with a golden opportunity to own the desirable Honda CB125F on favorable terms but also adds an element of excitement by offering the possibility of winning an additional Honda gem, the CD70.
Given the offer's limited availability, potential buyers are encouraged to seize this moment and be part of this distinctive promotion that seamlessly combines practicality with the allure of potential rewards.