BCCI Extends a Warm Welcome to Zaka Ashraf's Visit to India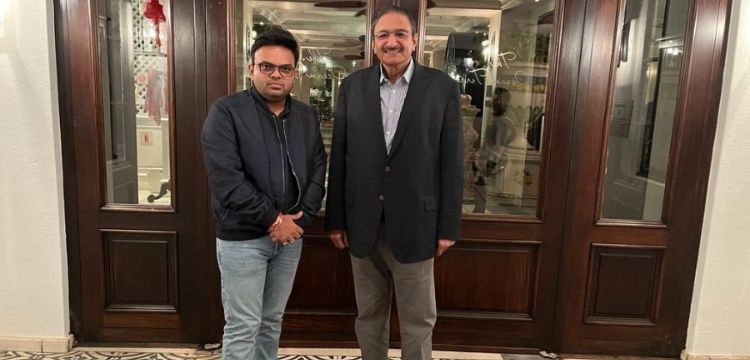 BCCI Honorary Secretary, Jay Shah, warmly welcomed Zaka Ashraf, Chairman of the PCB Management Committee, as he prepared to commence his visit to India, which is aimed at supporting the Pakistan cricket team. Zaka Ashraf's journey to India was initiated through an invitation from BCCI.
Zaka Ashraf emphasized, "It is of utmost importance for me to express unwavering support for our team on this grand stage. The players have demonstrated exceptional dedication and hard work to reach this point, and I have full confidence in their ability to make us proud with their best performance."
Also Read: ICC Releases Statement Regarding Zainab Abbas's Controversial Exit from World Cup
Earlier today, both officials engaged in a telephone conversation, during which Jay Shah expressed his satisfaction at having Zaka Ashraf in India. Jay Shah also extended his hospitality by offering to assist in arranging meetings for him with other high-ranking officials throughout his stay in India.
"We both deliberated on how the upcoming match provides an opportunity to explore avenues for further enhancing and promoting cricketing relations between our respective nations," concluded Zaka Ashraf.