Balochistan Declares 3-Day Mourning As Mastung Blast Toll Hits 59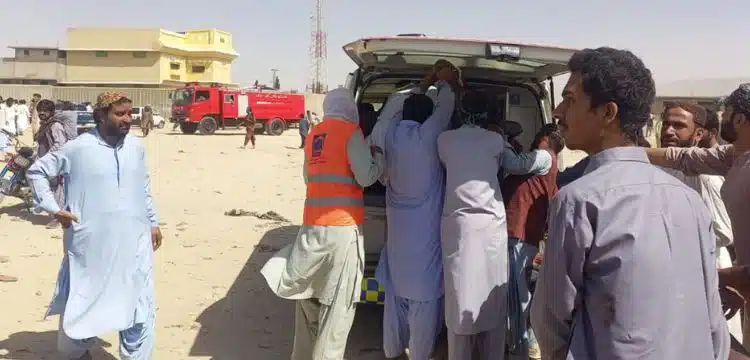 In the city of Mastung in Balochistan, the death toll from a suicide bombing has risen to 59, with seven critically wounded patients succumbing to their injuries in hospitals.
The attack occurred when a suspected suicide bomber detonated explosives in a crowd gathered for an Eid Miladun Nabi procession on Friday. It marked one of the deadliest attacks targeting civilians in months, resulting in nearly 70 people sustaining injuries and being admitted to various hospitals for treatment.
Read more : Putin Expresses Condolences For Terrorist Attack In Mastung Pakistan
A spokesperson from the Civil Hospital reported that six critically injured individuals passed away at their hospital, while another victim succumbed to injuries at a different hospital. Nawab Ghaus Baksh Memorial Hospital in Mastung received 52 bodies following the blast, with two of the four other injured individuals also in critical condition. Eighteen injured persons are being treated at CMH Quetta, and 17 are receiving treatment at the memorial hospital, with 25 injured individuals already discharged after receiving medical care.
In response to the tragedy, Balochistan's caretaker Chief Minister, Ali Mardan Khan Domki, has declared a three-day period of mourning across the province. During this mourning period, the national flag will be flown at half-mast on government buildings.
Quetta's Counter Terrorism Department (CTD) has initiated the registration of a First Information Report (FIR) for the incident.