Putin Expresses Condolences For Terrorist Attack In Mastung Pakistan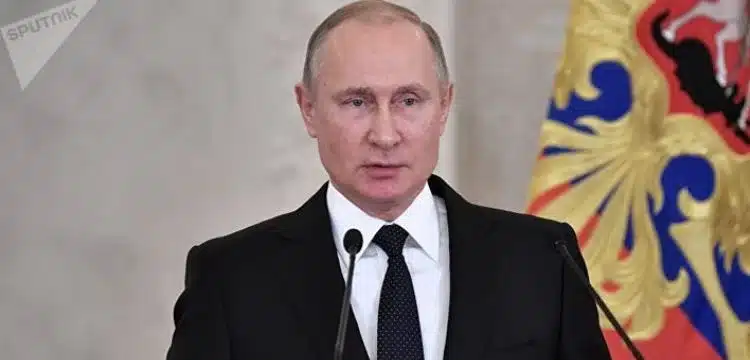 The Kremlin has expressed its condolences to Pakistan's President Arif Alvi and Prime Minister Anwarul Haq Kakar following the recent terrorist attack in the Mastung district of Balochistan province. Russian President Vladimir Putin condemned the attack during a religious ceremony, emphasizing that it underscores the savage and inhumane nature of terrorism. He called for those responsible to be held accountable for their actions and reiterated Russia's commitment to strengthening its cooperation with Pakistan in the fight against terrorism.
Putin also conveyed his heartfelt sympathy to the families and loved ones of the victims and extended wishes for a swift recovery to the injured individuals, as stated in the official message. The attack in Mastung resulted in the tragic loss of at least 47 lives, with more than 66 people sustaining injuries during the suicide blast that occurred during an Eid Miladun Nabi procession.
Read more : DSP And 14 Others Killed In Mastung Blast
Over the past year, Pakistan has experienced a series of terrorist attacks, beginning with the Taliban's withdrawal from a ceasefire agreement with the government. The country has witnessed several significant terrorist incidents in 2023, including a suicide bombing in Peshawar Police Lines in January that claimed the lives of at least 100 people and left many others injured. In March, a suicide bomber targeted a police truck in Sibbi city, Balochistan, resulting in the deaths of nine policemen. In April, terrorists attacked a police vehicle in Quetta, resulting in the deaths of four individuals. During the same period, attacks occurred in Swat valley, leading to the loss of 17 lives on April 25.
On July 31, a suicide blast at a political rally hosted by the Jamiat Ulema Islam-Fazl (JUI-F) party claimed the lives of more than 60 people. In August, nine soldiers lost their lives when a suicide bomber on a motorcycle detonated explosives near their convoy in northwestern Pakistan.