Youngest Pakistani To Conquer 12 Peaks Over 8,000 Meters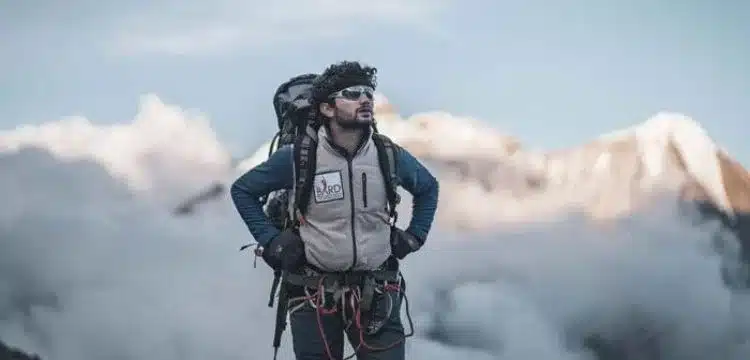 Shehroze Kashif, aged 21, officially claimed the title of the world's youngest mountaineer to conquer 12 peaks exceeding 8,000 meters, according to Pakistan's official mountaineering organization. Kashif successfully reached the summit of Nepal's 8,163-meter Manaslu peak, the eighth tallest mountain globally, as reported by the Alpine Club of Pakistan.
Kashif and fellow climbers had previously ascended Manaslu in September 2021, but their record was not recognized due to an alternative route they took to reach the summit. Karrar Haidri, the secretary-general of the Alpine Club of Pakistan, explained that the climbers' creation of a new route called the "Rolwaling Diversion" had cast doubt on the mountain's true summit. Nevertheless, this unconventional technique received praise from the global mountaineering community.
Read more : Pakistan Army Rescues Trapped Foreign Climbers
Shehroze Kashif's mountaineering journey began in Lahore at the age of 11. Over time, he gradually scaled peaks ranging from 3,000 meters to 8,000 meters before reaching the summits of Mount Everest and K2, making him the world's youngest mountaineer to conquer the highest peaks on Earth and Pakistan's youngest climber to ascend the second-tallest mountain.
In 2013, at just 11 years old, he successfully climbed Makra Peak, which stands at 3,885 meters in the Mansehra district. His expedition to the 8,047-meter Broad Peak in Gilgit-Baltistan in 2019 earned him the nickname "The Broad Boy."