Paris train station stabbing attack, six people injured.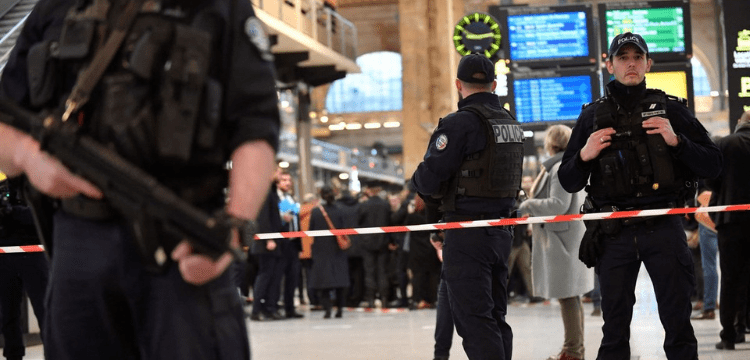 Six people were stabbed on Wednesday at the crowded Gare du Nord station in Paris before the attacker was shot and captured, according to authorities.
Trains to northern France, London, and northern Europe leave from the popular commuter hub known as the Gare du Nord. According to a person familiar with the investigation, police were examining the stabbings as attempted murder and not as a terrorist assault. The reason behind the attack was not immediately apparent.
According to prosecutors, only one of the six victims was critically hurt in the incident at 6:42am (5:42am GMT), while the other five only suffered minor wounds. Interior Minister Gerald Darmanin told reporters on the spot that the entire situation was ended in less than two minutes.
The nature of the attacker's weapon was not immediately apparent. It was initially described as a bladed weapon by the police. Later, Darmanin claimed that it was a "threatening weapon" rather than a knife.
According to Le Parisien, it was thought to be "a kind of awl," a sharp, pointed tool. After the cops fired three shots, the attacker suffered chest wounds. He was transferred to a hospital where, according to Darmanin, he was battling for his life.
Off-duty police officers in plain clothing who used their service guns to stop the attack were the cops who intervened, according to him. Despite being armed, the police officers "were returning from duty at police headquarters to take their train and go home," according to Darmanin.
Even though they weren't on duty, he added, they were allowed to wield their firearms. One of the border police officers stationed at the station received a minor wound. Darmanin had earlier tweeted, "An individual wounded numerous individuals this morning at the Gare du Nord."
"He was stopped right away. The police are to be commended for their bravery and effectiveness. As police roped off the station and erected thick white curtains around the attack area, the incident created delays for trains at the station during the morning rush. However, no services were postponed, an SNCF rail operator official told.
With 700,000 visitors per day, the Gare du Nord is one of the busiest train stations in the world. It serves as the starting point for services provided by Eurostar and Thalys to the UK, Belgium, the Netherlands, and Germany.
Following a string of deadly attacks by Islamist radicals and others since 2015, France remains on high security alert. To combat what it terms "Islamist separatism," the nation has repeatedly taken measures and imposed limitations.