More than 160 Afghans perish in the freezing conditions.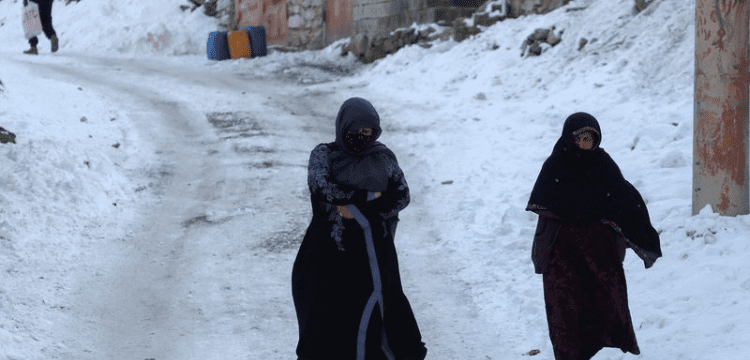 Authorities reported on Thursday that more than 160 people in Afghanistan had died from the cold this month during the worst winter in more than a decade, as villagers spoke of their inability to pay for fuel to heat their houses in well-below-freezing conditions.
Shafiullah Rahimi, a spokeswoman for the Minister of Disaster Management, stated that 162 people had perished as a result of the cold weather since January 10 up until this point. The past week saw the deaths of about 84 people. Afghanistan is experiencing a serious economic crisis as a result of the coldest winter in 15 years, which has witnessed lows of -34 degrees Celsius.
Due to the Taliban administration's decision that the majority of NGO employees could not work, several assistance organisations have temporarily ceased activities in recent weeks, making it impossible for organisations to carry out numerous programmes in the conservative nation.
Lacking access to wood or coal, youngsters in a cold field west of the Afghan capital dug through trash in search of plastic to burn to support their families. Ashour Ali, a 30-year-old business owner, and his family reside nearby in a concrete basement, where his five children struggle in the bitter cold.
He explained that because of the bitter cold this year, he and his family were unable to purchase coal for themselves, and that the meagre income from his shop was no longer sufficient to cover their fuel needs. The kids cry through the night until daylight after waking up from the cold. All of them are ill. We haven't gotten any assistance yet, and we frequently run out of bread to eat.
The restriction on the majority of female aid workers is set to go into effect at a time when many Afghans are at their most vulnerable, according to Martin Griffiths, the UN's chief of humanitarian affairs, who made the announcement during a visit to Kabul this week.
As we endure so many years of humanitarian need, we observe some of the effects in the form of loss of life, as Griffiths told Reuters. "The Afghan winter, as everyone in Afghanistan knows, is the big messenger of doom for so many families in Afghanistan."