Dania Shah charged in a controversial video case.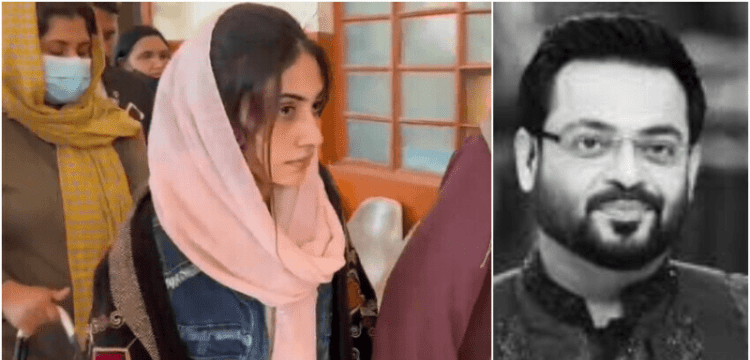 Dania Shah, the widow of well-known televangelist Aamir Liaquat, was indicted on Thursday in the case brought against her for allegedly distributing contentious footage of her husband. Prior to Hussain's passing on June 9 of last year, certain pornographic recordings of him went viral, sparking debate over his untimely passing in suspicious circumstances.
Later, Dua Aamir, the deceased TV host's daughter, accused Shah of having ties to the leak of the contentious videos, and she filed a lawsuit against Shah. Shah, who was detained on December 15, 2022, was brought before the court during today's sessions.
Officials from the Federal Investigation Agency (FIA) informed the court that Shah is suspected of disclosing her husband's lewd footage. They said that Shah is currently detained by the court. Shah pled not guilty to the accusations made against her by the TV anchorperson's daughter, despite the charges being brought against her by the court. The hearing was later postponed, and on February 2 case witnesses were called before the court.