Jacinda Ardern resigns as prime minister of New Zealand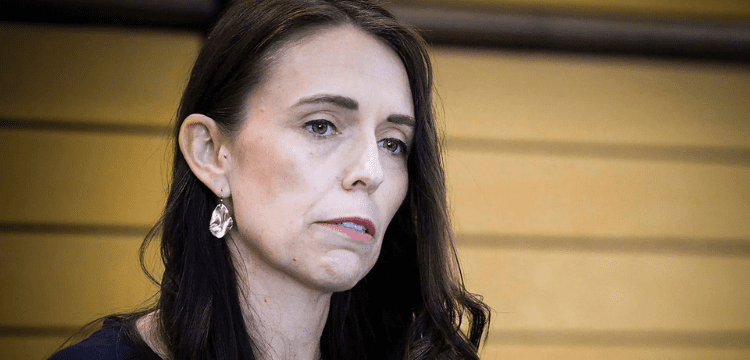 Labour leader will stand down no later than 7 February, saying she 'no longer had enough in the tank' to do the job
Jacinda Ardern, the prime minister of New Zealand, declared on Thursday that she will step down for a new leader within weeks because she doesn't think she has the energy to run for reelection in the elections in October.
Speaking at a news conference, Ardern said her term would end by February 7, when she expects a new Labour prime minister will be sworn in – though "depending on the process that could be earlier."
Ardern declared, "I made the choice on my own." "The most prestigious and difficult position anyone could ever have is that of leader of a nation. Without a full tank and some extra fuel for unforeseen difficulties, you cannot and should not perform the task.
She continued, "I don't have enough left in the tank to accomplish the job right. When Ardern became prime minister in 2017  at the age of 37, she was New Zealand's third female leader and one of the youngest leaders in the world. Within a year, she had given birth in office – only the second world leader ever to do so.
She was re-elected for a second term in 2020, the victory buoyed by her government's "go hard and go early" approach to the Covid-19 pandemic, which saw New Zealand impose some of the world's strictest border rules, separating families and shutting out almost all foreigners for almost two years.
On Thursday, Ardern spoke candidly about the toll the job has taken and reflected on the various crises her government has faced, including both the pandemic and the 2019 Christchurch terror attack, which killed 51 people at two mosques.
The attack was a defining moment of Ardern's leadership, and her rapid response won widespread praise. She swiftly introduced gun law reforms, wore a hijab to show her respect for the Muslim community and publicly said she would never speak the name of the alleged attacker.
"The only interesting angle that you will find is that after going on six years of some big challenges, I am human. Politicians are human," she said. "We give all that we can for as long as we can, and then it's time. And for me, it's time."
Ardern also highlighted achievements made during her tenure, including legislation on climate change and child poverty. "I wouldn't want this last five and a half years to simply be about the challenges. For me, it's also been about the progress," she said. Bryce Edwards, a political scientist at New Zealand's Victoria University of Wellington, said Ardern's resignation was "shocking" but not a complete surprise.
"She is celebrated throughout the world but her government has plummeted in the polls," he said. New Zealand's next general election will be held on October 14.