Israeli provocations at Al-Aqsa are denounced in Turkiye and Qatar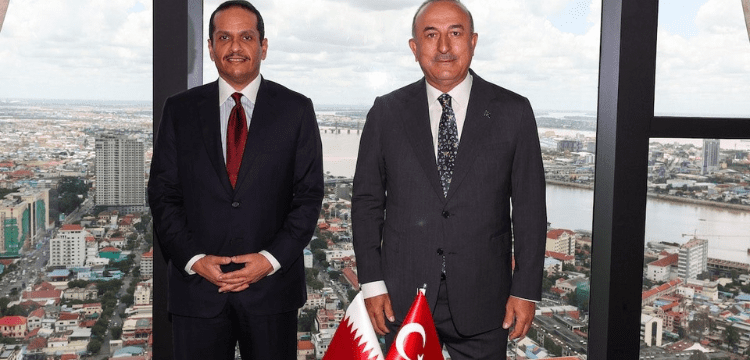 Diplomats from many nations debate the Taliban's restriction on Afghan women attending school.
ANKARA: According to an official Turkish statement, the top Turkish and Qatari ambassadors both reiterated their condemnation of Israel's new national security minister's provocative remarks at Al-Aqsa Mosque on Wednesday during a phone call.
Mevlut Cavusoglu, the foreign minister of Turkey, and Sheikh Mohammed bin Abdulrahman Al Thani, the foreign minister of Qatar, spoke about the raid on the Al-Aqsa Mosque on Tuesday as well as recent events in Syria and Afghanistan, according to the Turkish Foreign Ministry.
According to the ministry, "during the phone discussion, the Ministers expressed their criticism about Itamar Ben-Gvir, Israel's Minister of National Security, provocative act at Al-Aqsa Mosque yesterday."
Adding that the two officials also exchanged views on developments in Syria, it said Cavusoglu and Al Thani expressed "their mutual concern about the Afghan (Taliban) Caretaker Government's recent ban on women's access to education and their exclusion from certain areas of work in Afghanistan."
Cavusoglu also "congratulated his counterpart for the successful organization of 2022 FIFA World Cup in Qatar." Turkish forces also helped provide security during the event, the first-ever World Cup hosted by a Muslim and Arab nation.
On Tuesday, despite warnings that doing so would stir unrest, Israeli National Security Minister Itamar Ben-Gvir visited the Al-Aqsa Mosque complex.
The third-holiest place in the world according to Muslims is Al-Aqsa. Jews refer to the region as the Temple Mount and claim that two Jewish temples formerly stood there.
Al-Aqsa was occupied by Israel in East Jerusalem during the 1967 Arab-Israeli War. In an action that was never acknowledged by the international community, it annexed the entire city in 1980.