Geneva: IDB, US, and France commit to aid Pakistan.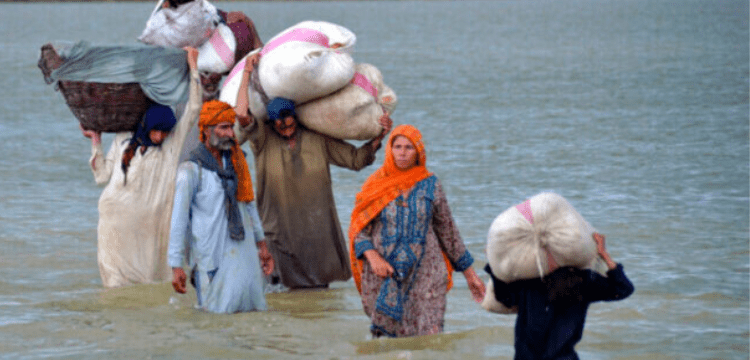 On Monday, the Islamic Economic Bank (IDB) committed to providing 4.2 billion dollars in financing over the following three years to help Pakistan reach its development and climate resilience goals. The US also pledged an additional $100 million.
The International Conference on "Climate Resilient Pakistan," which is being co-chaired by Prime Minister Shehbaz Sharif and UN Secretary-General (UNSG) Antonio Guterres, was officially opened today in Geneva by a high-level delegation from Pakistan.
High-level participants from dozens of nations, including numerous leaders of state and government, attended the one-day conference. Although it wasn't precisely a pledge conference, the UN and Pakistani delegates have stated that it was meant to mobilise help as the nation rebuilds following the floods, which claimed more than 1,700 lives and impacted over 30 million others.
PM Shehbaz Sharif stated at the official opening that Pakistan needed $8 billion from its allies over the following three years to reconstruct the nation, which is still recovering from last year's terrible floods. The PM cautioned that the consequences could be "beyond devastating to fathom" if the gap kept impeding our ability to recover and maintain a basic level of resilience.
IDB President Muhammad Al Jasser made the announcement in front of the world gathering that Pakistan would receive $4.2 billion over the following three years. He said, this amount comprises $600 million in regular capital resources provided by the bank. PM Shehbaz praised the IDB for their financial commitment, calling it "extremely uplifting and encouraging."
He promised that his government will do everything possible to carry out the reconstruction and rehabilitation plan exactly as it was intended.Meanwhile, a top USAID official announced that Washington would provide an additional $100 million toward Pakistan's rehabilitation from last year's disastrous floods.
Isobel Coleman, deputy administrator of USAID, told reporters outside the conference that she was "delighted to announce that the United States is providing an additional $100 million commitment to Pakistan to help it recover from the terrible 2022 monster monsoon floods."Earlier, in a video message, President Emmanuel Macron of France stated that Paris was prepared to assist Pakistan in negotiations with its creditors and promised an additional $10 million in aid.