Who Do You Think Can Replace Naseem Shah In World Cup ?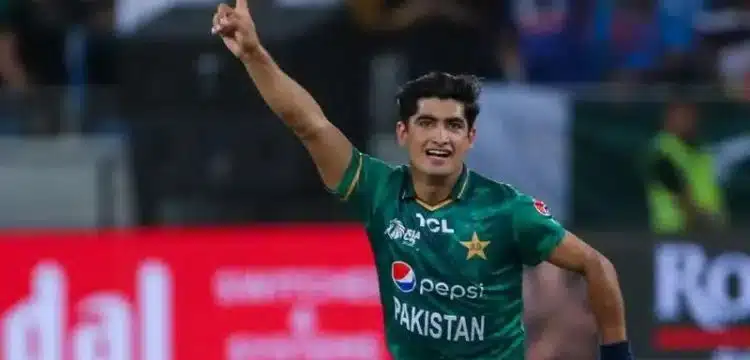 Pakistan's promising fast bowler, Naseem Shah, is facing a significant setback in his cricketing career as recent scans have unveiled a more severe injury to his right shoulder than was initially anticipated. This unfortunate development raises concerns about his participation in the upcoming World Cup.
The Pakistan Cricket Board (PCB) is taking this matter seriously and is actively considering seeking a second medical opinion to assess the extent of the injury accurately. The initial scans, which were conducted in Dubai, have indicated a worrisome scenario, hinting that Naseem Shah could potentially be sidelined for an extended period, perhaps even for the remainder of the year.
Read more : Naseem Shahs Update on Shoulder Injury
This news is undoubtedly disappointing for both Naseem Shah and Pakistani cricket fans, as the young bowler has shown immense promise with his exceptional talent and pace. It also poses a challenge for the national team's preparations and strategies for the upcoming World Cup, as Naseem Shah's absence would leave a significant void in the fast bowling department.
The PCB, along with medical experts, will likely carefully assess the injury and explore treatment options to ensure Naseem Shah's long-term well-being and a potential return to the cricket field.