Sarwat Gilani's Farar To Debut At Chicago South-Asian Film Fest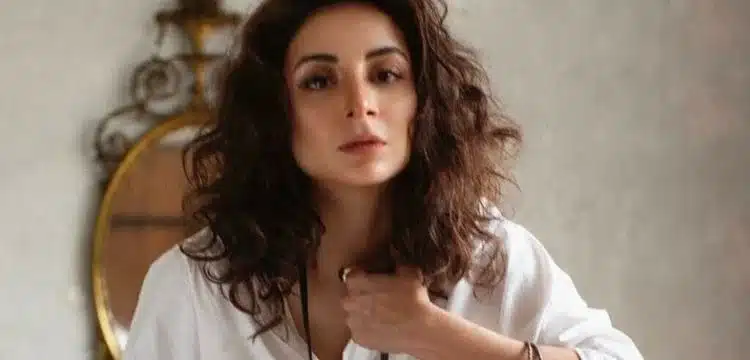 Sarwat Gilani is set to lead the cast in the opening project, "Farar," as reported by Variety. This six-part web series will make its debut at the 14th annual Chicago South-Asian Film Festival on September 23, 2023.
Directed by Mehreen Jabbar, a New York-based Pakistani television and film director, the series also features Mariam Saleem, known for her work in "Ek Jhoothi Love Story," and Maha Hasan. The official poster reveals that both Saleem and Hasan will play prominent roles alongside Gilani. The collaboration behind "Farar" includes producers Umnia Iftikhar, known for producing the short film "The Desert Journey," and Shailja Kejriwal, the Chief Creative Officer of Special Projects at Zee Entertainment Enterprises Ltd.
While details about the storyline are limited, a brief synopsis suggests that the series will focus on the friendship between the three main female characters as they navigate life's challenges. "Farar" will explore the lives of Sabrina, a widowed hairdresser dealing with a complicated relationship, Tanya, an aspiring actor grappling with body-image issues, and Huma, an ambitious track and field runner resisting societal pressures to marry. The series is expected to intertwine their individual stories, touching on themes like heartbreak, grief, love, sisterhood, and empowerment against the backdrop of Karachi, one of Pakistan's largest cities.
Read more :Sarwat Gilanis Art House donates money to aid Turkiye earthquake victims.
Sarwat Gilani, whose success with "Joyland" earned her recognition at the Cannes Film Festival and placed the film on the Oscars shortlist, is poised to captivate international audiences once again with "Farar," particularly in India and Pakistan.
Sharing her thoughts on the project, Gilani expressed, "Being a part of 'Farar' has been an incredible journey of exploration and dedication for me as an actor. This show is not just a story; it's a piece of our souls, a representation of the rich emotions that connect us as humans."