When Is Asim Azhar Planning To Get Married ?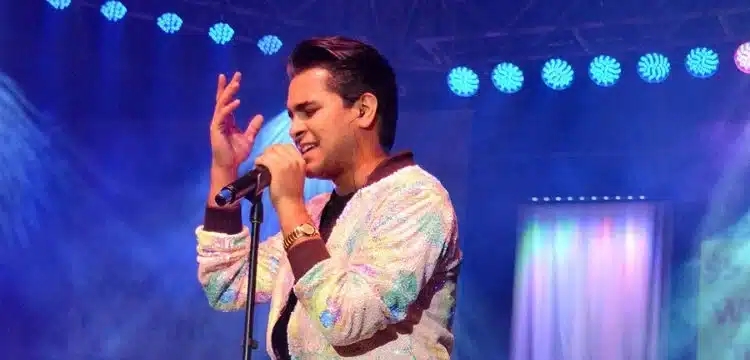 Pakistani singer Asim Azhar has openly expressed his commitment to traditional values and old-school beliefs, proudly embracing this aspect of his personality. Despite being in the spotlight for his successful music career and personal life, Azhar's adherence to these values remains steadfast.
While there were previous speculations about a romantic relationship with actress Hania Aamir, these rumors were dispelled during an Instagram live session with singer Aima Baig. Azhar, undeterred by the gossip, is now happily engaged to social media influencer and aspiring actress Merub Ali.
Read more : Mahira Khan and Salim Karim Set to Marry in September 2023
With the confirmation of their relationship, fans of the couple are eagerly anticipating news of their wedding. In a recent appearance on Maliha Rehman's Gloss Etc, Azhar shared insights into their marriage plans.
Azhar emphasized that the decision regarding their marriage date would be a collective one, involving both sets of parents. He reiterated his commitment to traditional values by stating that his parents' consent and decision-making have played a significant role in his life choices.
Furthermore, Azhar stressed the importance of uniting two families with the blessings and consent of parents and elders, highlighting the significance of respecting these traditions.
On the professional front, Azhar continues to expand his discography with several recent singles, including "Mahi Aaja," "Soniye," "Tum Tum," "Tayyar Hain," "Ishqiya," "Tasveer," and more.