Merub Ali Biography, Age, Height, Husband and More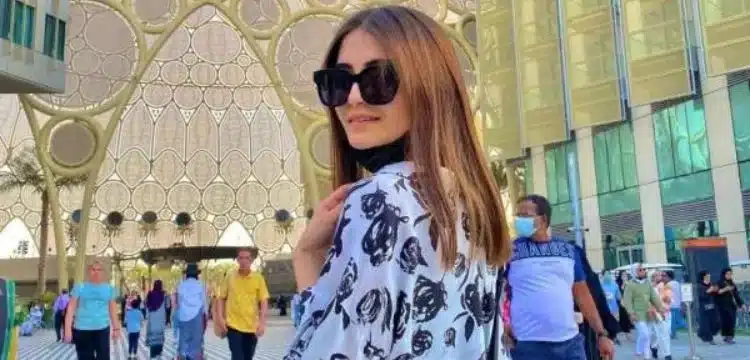 In the ever-evolving world of showbiz, Merub Ali has emerged as a prominent figure, captivating the hearts of viewers with her exceptional acting talent and stunning looks. Over the past year, she has garnered significant attention, especially for her roles in popular dramas like "Sinf-e-Aahan." Join us as we delve into the life and career of this budding actress.
Merub Ali Biography
| | |
| --- | --- |
| Name | Merub Ali    |
| Birth Date | January 23, 1996 |
| Birth Place | Lahore, Pakistan |
| Zodiac Sign | Aquarius |
| Education | Graduate |
| Father | Yousuf Ali Mohammad |
| Mother | Rozina Khan |
| Siblings | Zawair Ali, Ramis Ali |
| Education | Graduated in Lahore |
| Profession | Actress, Fashion Model |
| Nationality | Pakistani |
| Religion | Islam |
| Merub Ali Age  | 27 years old |
| Merub Ali Husband/Marital Status | Engaged To Asim Azhar |
| Merub Ali Height | 5 Feet 4 Inches |
| Merub Ali Net Worth | 53 Lakhs |
Merub Ali Family Background
Despite not hailing from an artistic background, Merub Ali has made remarkable strides in the showbiz industry. She comes from a close-knit family and is blessed with two supportive brothers who play a pivotal role in guiding her through life's important decisions. Frequent glimpses of her mother in pictures suggest a strong familial bond that provides her with unwavering support. Merub's entry into the world of entertainment marks a significant milestone for her family, as she is the first from her lineage to venture into the showbiz industry.
See More: Hareem Shah Biography
How Did Merub Ali Become Famous as a Model?
Merub's journey to stardom began with a bold move in the world of modelling. In 2018, she took her first steps as a model through Instagram. Her innate beauty and captivating charm quickly caught the eye of social media users. Within a short period, Merub gained immense popularity, amassing a legion of followers who admired her stunning photographs.
Her rising popularity opened doors to collaborations with renowned brands such as Nishat, Kayseria, Limelight, One, and Breakout, among others. Merub's ability to represent these brands effectively catapulted her to greater heights in the world of fashion and modeling.
Beyond her modeling endeavors, Merub also made her mark in the commercial industry, becoming a recognizable face in the showbiz world. Her versatility and talent shone brightly in the realm of advertising, further cementing her status as a rising star.
Merub Ali Career as an Actress
After being cast for the role for Sajjad Ali's Music Video for the track ''Lagaya Dil", There weren't enough doors opened for her to be cast for different roles. However, she stuck and focused on her modelling career. As Asim Azhar announced his engagement with Merub Ali, She gained phenomenal offers to be cast in different roles. She made her debut in Sinf e Aahan and was praised for her role as a Pathani Girl who supports her elder sister to join PMA.
She had done three dramas in quite a few years and due to her charming, cute looks, she had made an extravagant fan base for herself.
Merub Ali List of Dramas
| | | |
| --- | --- | --- |
| Drama Name | Channel | Release Date |
| Sinf-e-Aahan | ARY Digital | November 27, 2021 |
| Paristaan | HUM TV | April 3, 2022 |
| Wabaal | HUM TV | August 20, 2022 |
Merub Ali and Asim Azhar Controversy
While Merub Ali's career was on a meteoric rise, she found herself in media scrutiny due to her association with singer Asim Azhar. Social media, with its ability to create controversies in mere seconds, dissected every picture of Merub and Asim, leaving fans curious about the nature of their relationship. This newfound attention was, in part, due to Asim Azhar's recent breakup with Hania Amir, which intensified the focus on his interactions with Merub Ali.
Merub Ali and Asim Azhar Engagement
Merub Ali and Asim Azhar have been close friends since childhood. After the spike in rumours of Asim Azhar and Hania Amir's breakup, Merub Ali seemed very supportive towards Asim Azhar. Fans seemed more curious when there was news circulating regarding their engagement. Fans were adoring them as a couple, sharing their views on social media and in no time Asim Azhar stepped up by publicly claiming that they have engaged, making it official for fans.
Facts About Merub Ali
Let's take a moment to get to know Merub Ali beyond her career:
Merub boasts over 1 million followers on her

Instagram account

, where she actively engages with her audience.

She follows over 200 people on Instagram, maintaining a close connection with her fans and peers.

Merub is known for her stylish and classy Instagram posts, showcasing her fashion sense and elegance.

Beyond her career, Merub Ali is a pet lover, displaying her affection for animals.
Merub Ali's net worth is estimated to be approximately 53 Lakhs, a testament to her success in the industry at such a young age.
Merub Ali's journey in the entertainment industry is undoubtedly just beginning. With her talent, charisma, and growing fan base, she is poised to become a significant force in the world of showbiz. As her career continues to ascend, fans eagerly anticipate her future projects and endeavours, making her a rising star to watch in the years to come.
See More: Adnan Hussain Biography
Social Media Handles