Wedding Hall Manager And Staff Arrested for Recording Brides' Video Secretly In Bridal Room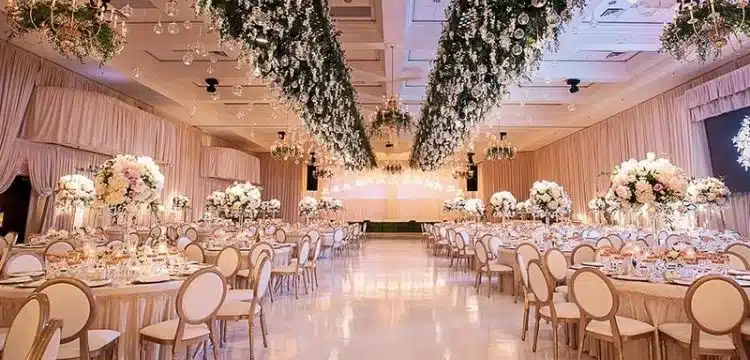 SAHIWAL: The Farid Town police have taken action against the manager and assistant manager of Grand Imperial Marriage Hall located in the 96/6-R village, following accusations of illicitly recording videos within the bridal dressing room using concealed cameras.
The complainant, Muhammad Arshad, a resident of the nearby 94/6-R village, detailed his shocking experience when he booked the Grand Imperial Marriage Hall for his daughter's wedding (Barat) on September 1, 2023.
Arshad disclosed that his daughter had entered the bridal dressing room to change her attire when she and her mother became alarmed by peculiar noises emanating from the room's walls.
Also Read: Charsi Tikka Peshawar Owner Arrested for Kissing Foreign Tourist
Prompted by his wife's distress, Arshad, along with his son Ali Akbar and cousin Tariq Hussain, ventured into an adjacent room where they stumbled upon a video recording setup connected to hidden cameras surreptitiously placed within the bridal chamber.
According to Arshad's statement to the police, upon entering the room, they were confronted by an armed individual, while the manager and his assistant made a hasty escape.
In response to the alarming situation, the complainant urgently contacted the police via the 15 helpline, leading to the immediate apprehension of the manager, identified as Umer Iqbal, and his assistant, Javed Munir.
A First Information Report (FIR No 1495/23) has been lodged against both suspects and an accomplice who brandished a firearm at the complainant. The charges filed under sections 292 and 506/B of the Pakistan Penal Code (PPC) were based on Arshad's complaint.
Arshad has called upon the district police officer to initiate a comprehensive investigation into the matter and recover all videos allegedly created by the suspects. These videos are suspected to have been used for potential blackmail and exploitation of married women, raising significant concerns within the community.