Train Accident Near Ferozewala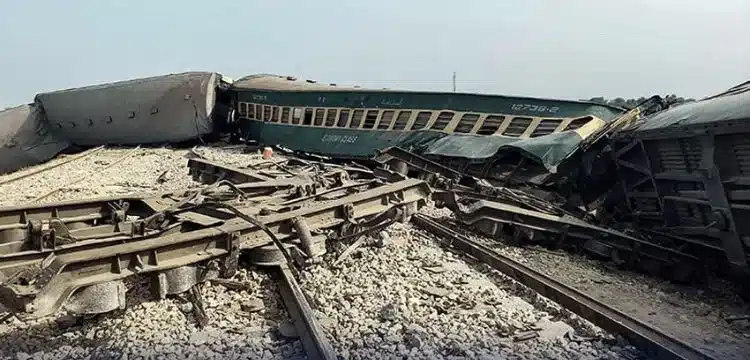 A collision between two trains near Ferozewala has left at least 20 passengers injured.
The incident occurred when the Mianwali Express collided with a stationary goods train at the Qila Sattar Shah station in the Ferozewala area. Among the injured were the train's driver and assistant.
Read more : Train accident in Greece kills at least 26.
Police have attributed the accident to alleged negligence by railway station staff who failed to switch the railway track. The injured have been transported to a hospital, with minor injuries receiving immediate first aid on-site.
It's worth noting that last month, the Hazara Express derailed near Nawabshah, resulting in 30 passenger fatalities and over 40 injuries. Additionally, the Allama Iqbal Express narrowly averted a disaster when two of its coaches derailed near the Padidan railway station, temporarily suspending traffic on the affected railway track.
Railway accidents often occur due to factors such as deteriorating tracks, outdated railway infrastructure, malfunctioning signals, incorrect crossings, the absence of railway gates, driver errors, and various technical issues.