Top Military Officials of Pakistan and Saudi Arabia Discuss Mutual Interests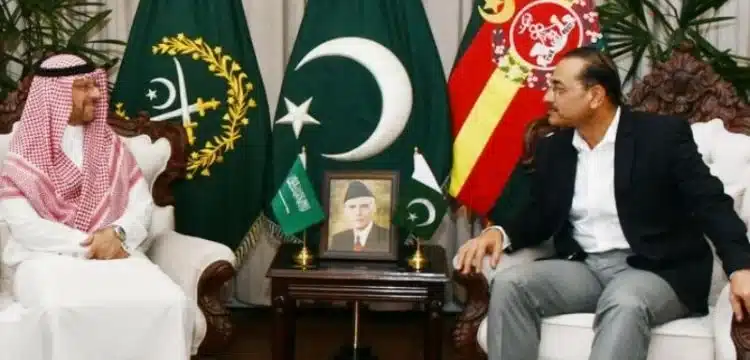 Chief of Army Staff (COAS) General Asim Munir held a significant meeting with his Saudi counterpart, General Fayyadh Bin Hamed Al Ruwaili, on Friday, focusing on a range of mutual concerns, including bilateral cooperation in defense and security.
The Inter-Services Public Relations (ISPR) issued a statement confirming the gathering between Gen Ruwaili and COAS General Asim Munir, where both sides engaged in discussions regarding various areas of shared interest and matters pertaining to defense and security cooperation.
Also Read: Army Chief Commits To Stabilize Currency Crisis
The high-powered military delegation, led by Gen Ruwaili, also had a meeting with Chairman Joint Chiefs of Staff Committee General Sahir Shamshad Mirza at the Joint Staff Headquarters earlier in the day.
This meeting comes in the wake of Gen Munir's recent announcement to the Saudi business community about Saudi Arabia's intent to invest $25 billion in Pakistan through the Special Investment Facilitation Council (SIFC), with a focus on the agriculture sector. This investment initiative includes offering land and facilitating exports.
Last month, Caretaker Prime Minister Anwaarul Haq had revealed Saudi Arabia's commitment to invest up to $25 billion in Pakistan over the next two to five years, spanning various sectors and contributing to the revival of stalled privatization efforts. This substantial Saudi investment is expected to be directed towards mining, agriculture, and information technology sectors, in line with Pakistan's efforts to boost foreign direct investment (FDI).