Supreme Court Rejects PDM Objections On Audio Leaks Commission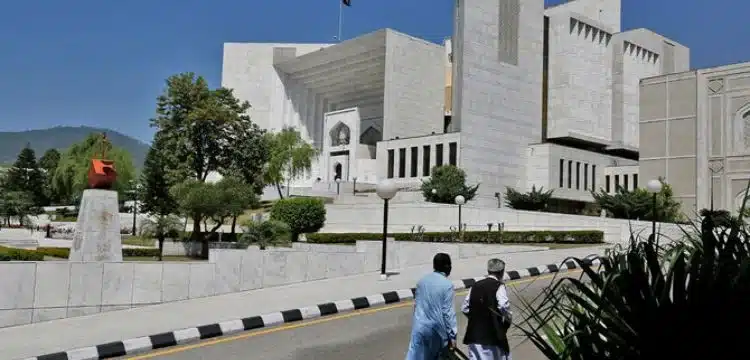 On Friday, the Supreme Court rejected the Pakistan Democratic Movement's (PDM) government's objections to the bench handling petitions challenging the audio leaks commission. Justice Ijazul Ahsan, announcing the reserved judgment, regarded the raised objections as "an attack on the judiciary."
The like-minded larger bench of the apex court, led by CJP Bandial, accused the PDM government of delaying court proceedings and not implementing its orders regarding the Punjab Assembly elections. They expressed tolerance but emphasized that non-implementation of a final, binding court judgment could have constitutional consequences.
Read more : Supreme Court Declares 2023 Review Act Unconstitutional
Previously, the former coalition government had raised objections about the presence of Chief Justice of Pakistan Umar Ata Bandial, Justice Ijazul Ahsan, and Justice Muneeb Akhtar on the bench. On May 26, the apex court halted the commission's proceedings, citing "conflict of interest" regarding the three judges. The case was adjourned indefinitely, with the order noting a breach of a constitutional principle due to the unilateral actions of the federal government in the matter.
The commission had been tasked with investigating alleged audio recordings, including one involving the CJP's mother-in-law, as well as an audio clip featuring Justice Naqvi and other important recordings.