Moroccans celebrate 'historic' World Cup win over Spain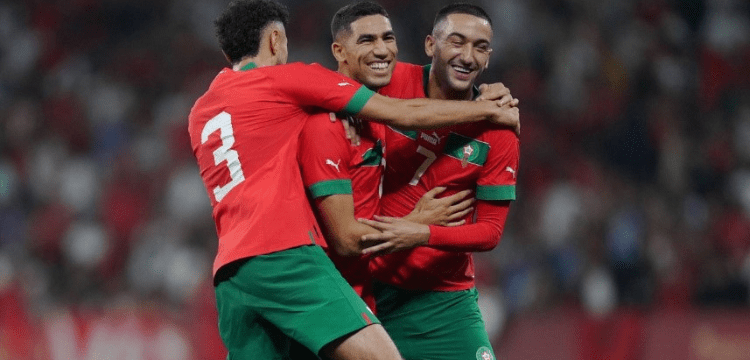 Casablanca, Morocco :With shouts, songs, cries and tears, Moroccans exploded with joy Tuesday as their football team beat Spain to reach the quarter-finals of the World Cup for the first time.
"There were millions behind Morocco — this team represents a spirit, a union,  said Imad Ait Ounejjar, from a noisy, crowded restaurant in the coastal city of Casablanca."
This victory is for Morocco, Africa, the Arab world and all the nations that believed in us. We are proud to be Moroccans, added the young man, who works as a project manager. Morocco is the last remaining team from Africa and the only Arab team left in Qatar, and will face either Portugal or Switzerland in a quarter-final on Saturday.
"I can't believe it, this team is performing miracles! It's so beautiful!" said Lamia Afria, 24. "I feel proud, we did the unthinkable."
For the loyal supporters of the Morocco's team — dubbed the "Atlas Lions" — it was a dream come true after long years of waiting and frustration.
Supporters, both men and women, wrapped in red national flags or wearing the team strip, kept up a solid chant of support for their sporting heroes.
After the victory, the crowd chanted as one: "Next!" and then "Always with Morocco." Morocco are just the fourth African team to reach the last eight of the World Cup — after Cameroon in 1990, Senegal in 2002 and Ghana in 2010.
Before Tuesday's game, Morocco's best result at the football World Cup had been in 1986, when they reached the last 16.