Sindh Prepares For Major Crackdown On Street Criminals In Karachi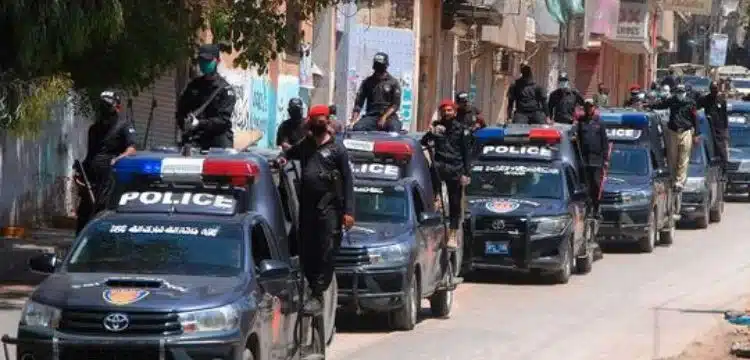 The Caretaker Sindh Government, in collaboration with the Pakistan Army, Police, and the Rangers, has approved a large-scale operation to eradicate dacoits in Sindh's Katcha region and put an end to the kidnapping of innocent individuals. This decision was reached during a cabinet meeting led by Caretaker Chief Minister Justice (R) Maqbool Baqar.
During the meeting, Minister Home Brig (retd) Hariz Nawaz and IG Police Riffat Mukhtar provided an overview of the law and order situation, including incidents of kidnapping for ransom in the Katcha area, street crimes, and drug-related issues. According to data from 2023, 218 people were kidnapped, with 207 of them successfully rescued, while 11 remained in the captors' custody.
Read more : Murad asserts that Karachiites cannot be abandoned to the whims of street criminals.
The cabinet was informed that the dacoits in the Katcha area of Kashmore, Shikarpur, Ghotki, and Sukkur districts had fortified hideouts, making them difficult to access. These dacoits possessed long-range military-grade weapons that could counter armored personnel carriers (APCs). The Katcha area, with 238 villages and a population of 400,000, experienced fluctuating water levels from the Indus River during different seasons.
To address this issue, the cabinet decided to launch a joint operation involving the police, Rangers, and Pakistan Army to clear the dacoits' hideouts. Additionally, efforts will be made to crack down on organized weapons smuggling gangs supplying arms to the dacoits, and measures will be taken to disrupt their communication channels in the affected areas.