Shahid Khaqan Abbasi Seeks PML-N's Explanation For Shifting Goals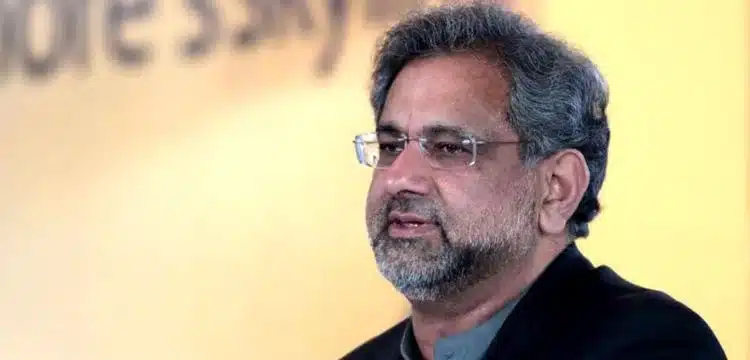 Former Prime Minister Shahid Khaqan Abbasi has expressed that he is unable to defend his party's position and believes that only the party president can do so. During an interview with a private television channel on Saturday, Abbasi deferred questions about the PML-N's future strategy to the party president. He emphasized the need to clarify why the party had changed its narrative and deviated from its previous stance.
Abbasi also asserted that the alleged "theft of the 2018 elections" is the root cause of the country's current state and suggested that his party's performance over the past 16 months would impact its electoral prospects.
He acknowledged the role of former army chief General Javed Qamar Bajwa in creating a hybrid system during his tenure, noting that General Bajwa had openly claimed to have secured the required numbers for the confidence motion for Imran Khan's government
Read more : PML-N admits receiving Shahid Khaqan Abbasi resignation..
Regarding the return of former Prime Minister Nawaz Sharif to the political landscape, the party's legal team plans to file an application for protective bail in the Lahore High Court, just two days before his return, to prevent his arrest. The legal team has discussed the strategy with Nawaz, Shehbaz, and Maryam and hopes to secure a security period of three to seven days from the high court to prevent his immediate arrest at the airport.
Additionally, since Maryam has been acquitted in a case for which Nawaz was convicted, they believe he is likely to benefit from the court's decision. After surrendering before an Islamabad court following his return and with the security bond in place, Nawaz may not be required to go to jail immediately, providing some legal protection during the upcoming legal proceedings.