Afghan Embassy In India Halts Its Activities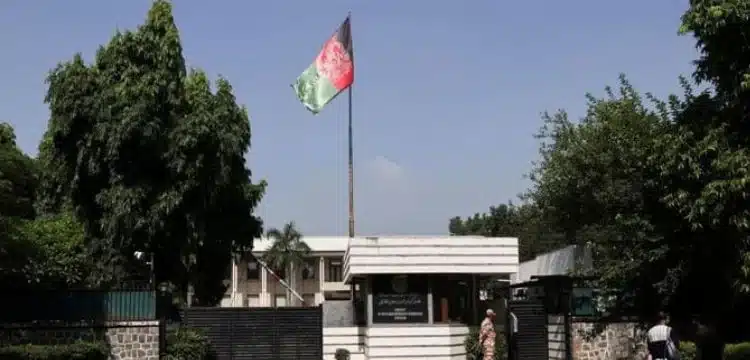 After more than two years since the Taliban took control of Kabul following the fall of the Western-supported government, the Afghan embassy in India officially closed on Sunday.
The majority of foreign nations, including India, do not recognize the Taliban-led government in Afghanistan as the legitimate authority, leading to uncertainty for many Afghan embassies and consulates worldwide.
Read more : Afghanistan reduces coal tariffs and royalties
Diplomats representing the former government have resisted handing over control of embassy properties to Taliban representatives.
In a statement on social media platform X, the embassy expressed deep sadness, regret, and disappointment over its decision to cease operations. It announced that India would temporarily manage the embassy.
The closure was attributed to growing challenges, including reductions in staff and resources. The statement specifically cited delays and insufficient support for diplomat visa renewals as contributing factors.
Rumors circulated that the ambassador and other senior officials had left India due to internal disputes among those remaining in New Delhi. However, the embassy's statement denied claims of internal strife among its staff and rejected allegations that diplomats were exploiting the situation to seek asylum in a third country.
In August 2021, New Delhi evacuated its entire mission from Kabul due to Taliban attacks but later sent a small team back last year to reopen the embassy. Most foreign nations withdrew their diplomatic staff during this period and have not returned, although a few embassies, including those of Pakistan, China, and Russia, have ambassadors in Kabul.