Shahid Afridi likely to get important role in PCB ?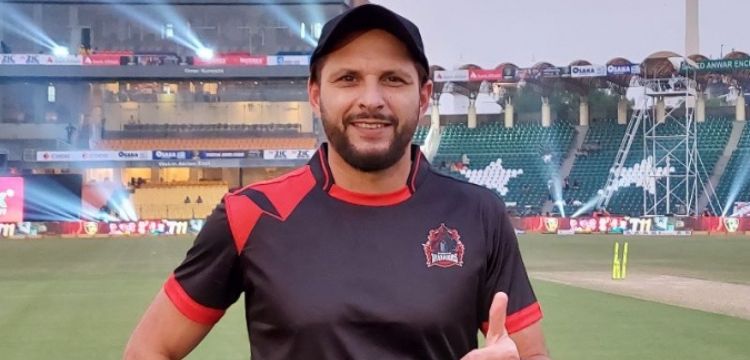 Amid all the criticism over the team's performance in the ongoing ICC Men's Cricket World Cup, former Pakistan captain Shahid Afridi has been approached by Caretaker Prime Minister Anwaar-ul-Haq Kakar for a key role in the cricket board.
Shahid Afridi confirmed the development to The News on Thursday, just two days before the end of Zaka Ashraf's tenure as chairman of the Pakistan Cricket Board's (PCB) Management Committee.
Afridi and other former cricketers had slammed the PCB management after a WhatsApp chat between its COO and skipper Babar Azam was leaked to the media.
According to the publication, the former all-rounder called on PM Kakar to discuss cricket issues in a special context with his association with the future PCB, the performance of the national team in the 10-team tournament and the grooming of cricketers from the grassroots to international level.
"I received a call from the PM Office Thursday and had to rush to Islamabad to meet the PM. It was really a pleasure talking to the PM on cricketing issues. He looked keen on the proper training of youth and grooming them in a systematic way so that they could go on to make a name for themselves and for the country," Afridi said while sharing details of his meeting with the premier.
Read More: Rashid Latif Issues Legal Notice To PJ Mir For Derogatory Remarks
The star all-rounder said that PM wanted me to play a role in the PCB.
"I sought some time to decide on my association with the future PCB. What Pakistan cricket requires is systemic and par excellence training of the players from the start to the top level. That has not been happening in Pakistan cricket with the result that we struggle to polish the available talent and make them a real-world beater," he said.
The former chief selector had all praise for the available talent but admitted that talent alone cannot fetch the required results.
"What we need is grooming of cricketers in a systematic way. Unless we sincerely make efforts to nourish the available talent, we will not be in a position to make consistent progress at the international level."