Shah Mahmood Qureshi's Physical Remand Extended In Cypher Case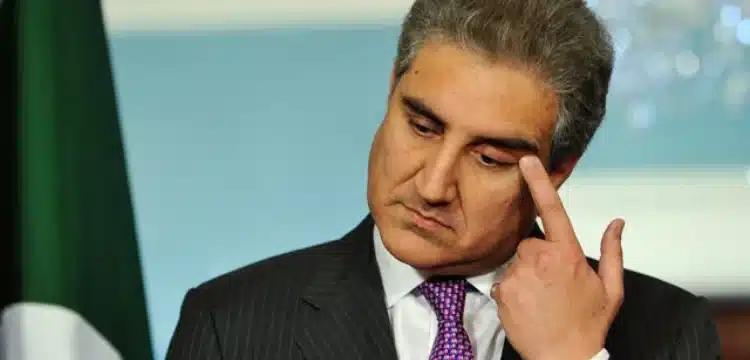 On Friday, the Islamabad Special Court operating under the Official Secrets Act extended Shah Mahmood Qureshi's physical remand in the cypher case for an additional three days.
Today, Shah Mehmood Qureshi was brought before the court after completing a four-day physical remand.
In a private session, Judge Abul Hasnat of the Islamabad Special Court presided over the cypher case involving Shah Mahmood Qureshi, the Vice Chairman of PTI.
Read more : Shah Mahmood Qureshi SENT FOR Physcial Remand
Senior advocate Shoaib Shaheen represented Shah Mehmood Qureshi in court, while FIA special prosecutor Shah Khawar represented the prosecution.
During the hearing, Shah Mehmood Qureshi informed the court that, during his time as foreign minister, he transmitted the cypher to the Ministry of Foreign Affairs and categorically denied any role in the cypher's theft.
FIA had proposed a nine-day extension of Qureshi's physical remand, a proposal contested by Shoaib Shaheen. The court then reserved judgment and later delivered its decision.
The court granted a three-day extension of Shah Mehmood Qureshi's physical remand in FIA custody, following which FIA officials took him into custody.
As per the FIR, the case was registered on August 15 against PTI Chairman Imran Khan and Qureshi for the alleged misplacement of a diplomatic cable from the US under sections 5 and 9 of the Official Secrets Act 1923, read with Section 34 of the PPC.
The FIR was filed based on an application from Interior Secretary Yousaf Naseem Khokhar.