Security Operation In Dera Ismail Khan By Armed Forces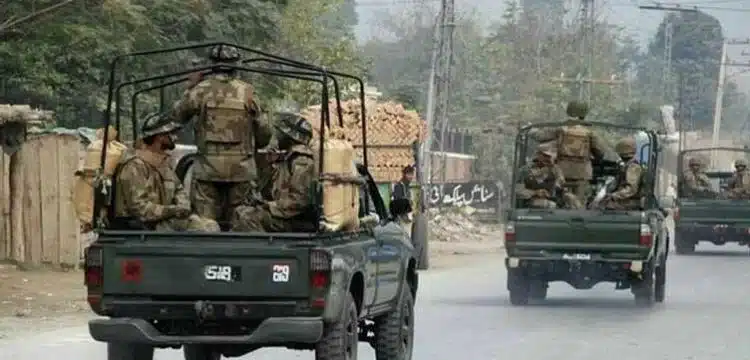 RAWALPINDI – In an intelligence-based operation (IBO) within the vicinity of Kulachi in Dera Ismail Khan district, security forces engaged in a fierce firefight with terrorists on Wednesday, resulting in the demise of one terrorist and injuries to another.
According to a press release from the Inter Services Public Relations (ISPR), the operation witnessed an intense exchange of gunfire between Army troops and the militants.
Read more : Pakistan and Iran Strengthen Cooperation to Combat Terrorism and Enhance Border Security
The operation also led to the recovery of weapons and ammunition from the deceased terrorist, who had been actively involved in terrorist activities against security forces and the indiscriminate killing of innocent civilians.
Local residents expressed their support for the operation, while ongoing efforts were made to ensure the complete elimination of any other terrorists who might be present in the area through thorough area sweeps and clearance operations.