Saboor Aly Dazzles in Vibrant Hot Pink Tank Top While Delighting in Sushi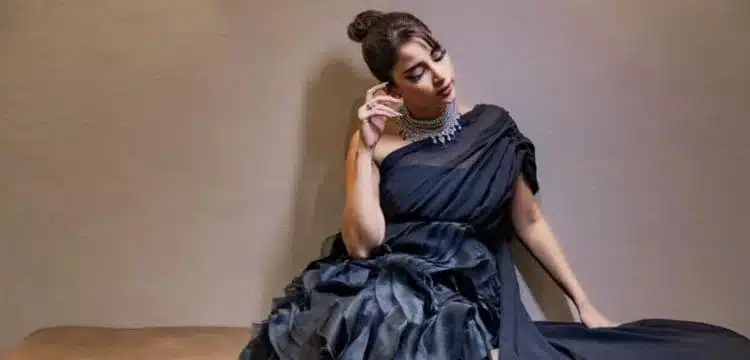 When it comes to the realm of fashion, Saboor Aly consistently shines as a prominent figure. Renowned for her impeccable sense of style and the ability to captivate attention wherever she appears, Saboor Aly has once again left her admirers and fashion aficionados astonished with her most recent outfit: a sizzling pink tank top paired elegantly with white flared pants, accentuated by a stylish bandana.
Let's delve into this attention-grabbing ensemble and examine what makes Saboor Aly a perpetual trendsetter in the fashion industry.
Saboor Aly has always been a trailblazer in the fashion domain, and her recent donning of a hot pink tank top and white flared pants is no exception. This attire effortlessly melds sophistication with audacity, resulting in a chic and fearless appearance.
Also Read: IHC Lifts Pemra's Ban On Controversial Drama Hadsa
One noteworthy aspect of Saboor Aly's attire is the choice of the bandana as an accessory. Worn around her head, the bandana injects a touch of vintage allure into the outfit.
She captioned her look with the words:
"Sandy shores beneath my feet, Breeze tousling my hair, Sea salt kissing my skin 🥂"
What truly distinguishes Saboor Aly in the realm of fashion is her self-assuredness and distinctive style. She doesn't conform to prevailing trends; instead, she establishes them. This outfit, with its daring color palette and unique accessories, epitomizes Saboor's willingness to embrace risk and experiment with her fashion choices.
Saboor Aly's fashion selections are a mirror of her personality – vibrant, daring, and unapologetically authentic. She inspires her fans to embrace their individuality and express themselves through fashion, just as she unapologetically does.