Rupee Gaining Strength Against Dollar In Open Market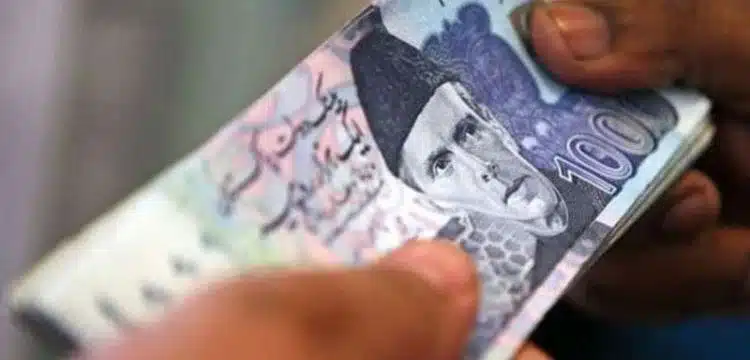 KARACHI: Following an administrative crackdown and the assignment of undercover law enforcement personnel at exchange companies nationwide, the US Dollar (USD) exchange rate has decreased in the open market.
Zafar Paracha, the secretary of the exchange companies body, commented, "Law enforcement personnel are overseeing the buying and selling of dollars at exchange companies."
Read more : Pakistani Rupee Strengthens Against US Dollar
Plainclothes law enforcement officers have been stationed at exchange company premises throughout the country.
Malik Bostan, President of the Forex Association of Pakistan, stated, "We had requested the authorities to deploy undercover officials outside exchange companies. Our members had complained about the presence of unauthorized agents causing problems."
"These agents harass people who come to exchange companies for dollars outside the premises," Bostan explained.
"After the deployment of personnel, the dollar exchange rate has significantly declined. Today, the US dollar is readily available in abundance," he continued. "Today, there are more dollar sellers and fewer buyers," he noted. "The unauthorized agents have gone into hiding after this crackdown," he added.
On the other hand, Zafar Paracha, the Secretary-General of the exchange companies' body, expressed concerns about the deployment of undercover officials. "We have officially filed a complaint with the State Bank of Pakistan regarding this matter," he said.
"These officials cannot remain inside the exchange company premises," he emphasized.
The two officials involved in the foreign exchange business hold differing opinions regarding the deployment of personnel.
Zafar Paracha noted that the US dollar's exchange rate has decreased by three rupees in the open market today. "If the crackdown continues, the dollar's rate will decline rapidly in the open market," Malik Bostan suggested.
Dollar Rate In Pakistan :
The current price of Dollar in Open Market is 308 Pakistani Rupees