Raja Riaz Joins PML-N After London Meeting With Nawaz And Shehbaz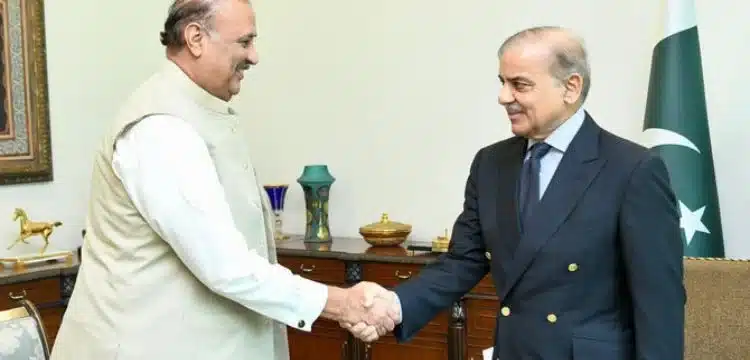 Former PTI lawmaker Raja Riaz Ahmed, who served as the Leader of the Opposition following PTI's resignation from the National Assembly, has now aligned himself with the Pakistan Muslim League-Nawaz (PML-N).
Raja Riaz made this significant move after meeting with PML-N patron Nawaz Sharif and President Shehbaz Sharif during their London rendezvous. At this meeting, attended by several prominent figures including Senator Ishaq Dar, Mian Nasir Janjua, Attaullah Tarar, Malik Muhammad Ahmad Khan, Azam Nazir Tarar, and Amjad Pervez, Raja Riaz announced his decision to join the former ruling party.
Read more : Nawaz Sharifs Pakistan Return Date Confirmed
It's worth noting that Raja Riaz has a history of political affiliations, having been associated with the Pakistan People's Party (PPP) in the past. He made the transition to the PTI in 2016. In April 2022, Raja Riaz made headlines by forming a forward bloc within his party and assuming the role of Leader of the Opposition after PTI lawmakers resigned from the National Assembly.