Nawaz Sharif's Pakistan Return Date Confirmed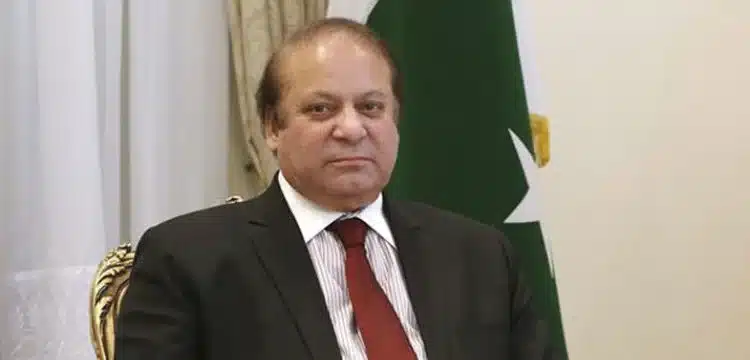 Amid widespread speculation, the Pakistan Muslim League-Nawaz (PML-N) leader Nawaz Sharif's return date to Pakistan has been officially confirmed by PMLN President Shehbaz Sharif.
Shehbaz Sharif announced that the three-time former prime minister, Nawaz Sharif, is set to arrive in the country on October 15 this year.
Shehbaz Sharif expressed his intent to lead the PMLN's election campaign.
Read more : Nawaz to be Next PM if PML-N Wins: Shehbaz
Former Prime Minister Shehbaz Sharif emphasized that October 15 has been formally chosen as the date for Nawaz Sharif's homecoming.
He pledged that Nawaz Sharif will indeed come back to Pakistan and face the legal process.
Former Chief Minister Shehbaz Sharif stressed the importance of holding people accountable to propel the country forward.
Election Commission of Pakistan's (ECP) role in ensuring fair elections
Shehbaz Sharif underscored that PMLN dissolved assemblies in accordance with the law, and now it's the ECP's responsibility to ensure free and fair elections.
He assured that PML-N will support the ECP as a political party.
Shehbaz Sharif highlighted that Nawaz Sharif's name was not among the 300 to 400 names listed in the Panama Papers.
Clearance from the courts for Nawaz Sharif
Shehbaz Sharif mentioned that despite Imran Niazi and Mirza Shahzad Akbar wasting millions, the courts cleared Nawaz Sharif and Shehbaz Sharif.
Nawaz Sharif's earlier intended return was initially set for mid-September.
PML-N President Shahbaz Sharif also traveled to London to meet Nawaz Sharif.
Plans are in motion to give Nawaz Sharif a warm welcome, representing the sentiments of PMLN workers from all parts of the country.
Nawaz Sharif's departure to London for medical treatment
Former Prime Minister Nawaz Sharif departed for London on November 19, 2019, for medical treatment after the Lahore High Court allowed him to travel abroad for four weeks.
Since Nawaz Sharif's departure to London, PMLN leaders have consistently stated his intention to return to Pakistan and be present among his supporters before the upcoming general elections.