Rahmanullah Gurbaz Smashes Century Against Pakistan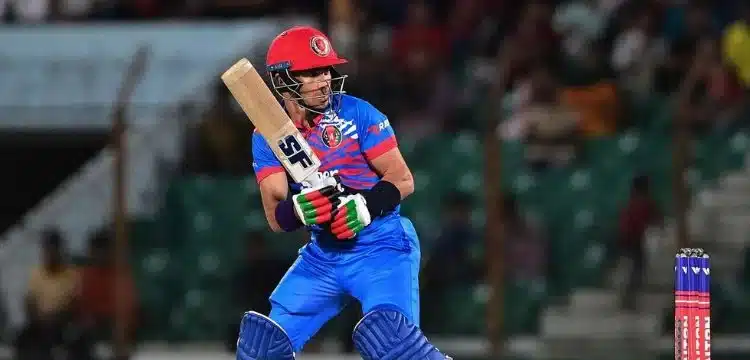 Rahmanullah Gurbaz, a budding talent in the cricketing world, achieved a significant milestone as the first Afghan batter to notch up a century against Pakistan. This accomplishment not only showcases his prowess with the bat but also highlights his potential to make a lasting impact on the sport.
At a mere 21 years of age, Gurbaz's remarkable feat stands as a testament to his dedication, skill, and determination on the field. His century against Pakistan demonstrates his ability to perform under pressure, especially against formidable opponents. Such achievements at a young age bode well for both his personal career and the Afghan cricket team's future.
Read more : Shadab Khan becomes Pakistan's first bowler to take 100 wickets in T20Is.
In conclusion, Rahmanullah Gurbaz's century against Pakistan not only marks a historic moment for Afghan cricket but also shines a spotlight on a promising young cricketer who is poised to leave an indelible mark on the game. His age-defying accomplishments and the records he continues to break are a testament to his exceptional talent, dedication, and the exciting potential he brings to the world of cricket.