Property Tycoon Farrukh Khokhar Arrested For Murdering Wife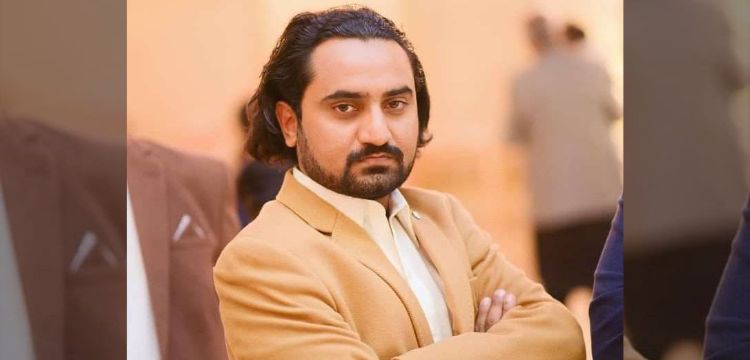 Farrukh Khokhar, the son of the late notorious land grabber and one of the most influential individuals in the twin cities, has been apprehended on suspicion of killing his wife.
According to the available information, Khokhar's spouse was discovered deceased, suspended from a ceiling fan, yesterday. Following a complaint filed by the victim's brother with the Gulzar-e-Quaid police, Farrukh Khokhar was taken into police custody.
Initially, the alleged murderer's brother, Umar Khokhar, informed the police that his brother's wife had purportedly taken her own life by hanging herself from the ceiling fan. Subsequently, the police transported the deceased to the hospital for a post-mortem examination.
Also Read: Farrukh Khokhar's Wife Found Dead At Home In Unclear Circumstances
It is noteworthy that Farrukh Khokhar has a prior criminal history, having been arrested in connection with the murder case of Majid Satti, a local Pakistan Tehreek-e-Insaf (PTI) leader.
Last year, attorney and human rights activist Jibran Nasir asserted that Satti's family had raised concerns about threats from Farrukh, urging them to withdraw from the case.
This is Farrukh Imtiaz Khokar sharing celebrations of his Bail order on TikTok. Clearly he appears unfazed by the nature of allegations against him rather appears to be enjoying facing a murder trial. #ماجد_ستی_کو_انصاف_دو pic.twitter.com/PQrmq8ETrw

— M. Jibran Nasir 🇵🇸 (@MJibranNasir) December 9, 2022