Farrukh Khokhar's Wife Found Dead At Home In Unclear Circumstances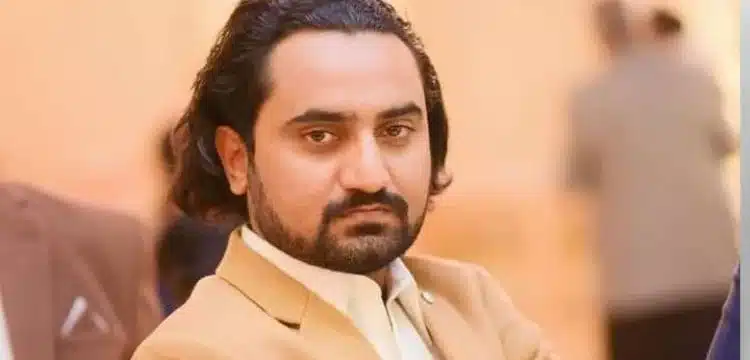 Rimsha Farrukh, the wife of infamous land mafia member and daughter-in-law of the late influential figure Taji Khokhar, was discovered deceased at her residence in Rawalpindi. Police are treating the case as a potential murder or suicide, following a report from the deceased's family.
Social media posts from unverified accounts suggested the arrest of crime boss Farrukh Khokhar, a well-known TikToker and cousin of estranged PPP leader Mustafa Nawaz Khokhar, for allegedly strangling his wife to death.
Read more : Family Hears Banging from Coffin of Woman Declared Dead at Wake in Ecuador
However, the investigating officer declined to confirm the arrest, stating that the matter is under investigation from all angles. Rimsha Farrukh's body has been sent to a state-run hospital for a medico-legal examination. Farrukh Khokhar was previously arrested in connection with the murder of PTI activist Majid Satti and is associated with land grabbing activities, having been placed on the Fourth Schedule under the Anti-Terrorism Act.