President Alvi Wants Secretary Removal Over Alleged Disobedience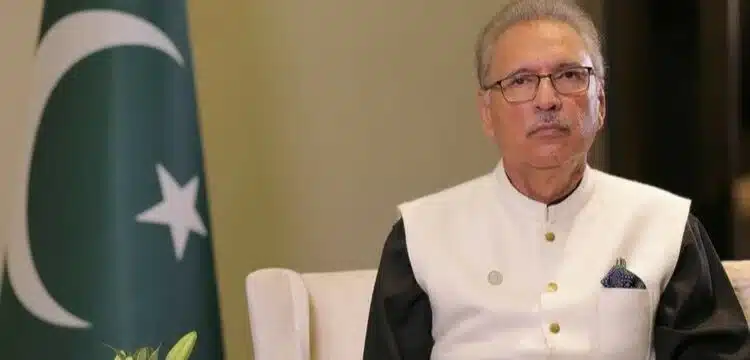 President Dr. Arif Alvi has called for the dismissal of his secretary the day after accusing his staff of "undermining his authority" in relation to his approval of the Official Secrets Act and the Army Act.
"Given the clear statement from yesterday, the President's Secretariat has written a letter to the Prime Minister's Principal Secretary stating that the services of Mr. Waqar Ahmed, the President's Secretary, are no longer needed and are relinquished to the Establishment Division immediately," a statement from the President of Pakistan's official X handle has shared.
Read more : Law Ministry Urges President to Take Responsibility
The president has also requested Humaira Ahmed to be appointed as his replacement. He conveyed, "It has also been expressed that Ms. Humaira Ahmed, a BPS-22 officer of the Pakistan Administrative Service, should be appointed as the President's Secretary."
A day after the story captured national attention, President Dr. Arif Alvi has offered clarification by categorically denying his endorsement of two crucial legislations, the Official Secrets (Amendment) Bill, 2023, and the Pakistan Army (Amendment) Bill, 2023.
On a social media platform, Dr. Alvi affirmed, "God is my witness, I did not sign the Official Secrets Amendment Bill 2023 & Pakistan Army Amendment Bill 2023 as I disagreed with these laws."
Read more : The Army Act will be used to punish perpetrators of the May 9 attack, according to top military officials.
Alvi disclosed that he had instructed his staff not to sign the bills, but later learned that his directives had been overlooked, with his authority undermined by his staff.
Furthermore, he expressed remorse towards those who might be impacted by these contentious legislations.