PPP Suspends Senior Leader Advocate Latif Khosa's Membership Over Legal Representation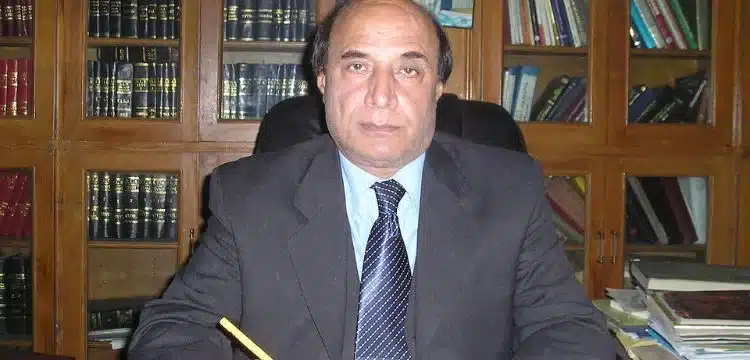 In a significant development, the Pakistan Peoples Party (PPP) has decided to suspend the party membership of senior leader Advocate Latif Khosa. This decision comes a week after Advocate Khosa was served a show-cause notice for representing Imran Khan in various court cases.
The move by the PPP leadership follows Advocate Khosa's failure to respond to the show-cause notice issued by PPP Secretary-General Syed Nayyer Hussain Bukhari on September 13.
Advocate Khosa, who held a position in the PPP's Central Executive Committee (CEC), faced criticism from the party for representing Imran Khan, the leader of the Pakistan Tehreek-e-Insaf (PTI), in multiple court cases without prior approval from PPP leadership. These cases included matters related to corruption allegations and a case under the Official Secrets Act (1923) in which Imran Khan had been convicted.
Also Read: PPP, PML-N Rivalry Escalates As Alliance Dissolves
The show-cause notice explicitly questioned Advocate Khosa's actions, particularly his speech at a lawyers' convention where he reportedly criticized state policy concerning classified information.
The notice stated, "You are hereby, through this show-cause notice, asked to explain why disciplinary action should not be taken against you for working against the party policy. The reply should reach the undersigned within seven days, failing which action will be taken against you by withdrawing your membership of the PPP."
Advocate Khosa, a former Punjab governor during the PPP's federal government tenure from 2008 to 2013, has been at the forefront of representing Imran Khan in several high-profile cases, including the Toshakhan case, which led to Imran Khan's imprisonment in August.
Known for his legal expertise, Advocate Khosa expressed his determination on August 26 to lead a movement of lawyers in response to what he perceived as "mistreatment and humiliation" faced by lawyers. He emphasized the need to address these issues through a transformative movement, starting from Peshawar.
In an incident on August 25, Advocate Khosa was among 19 individuals, mostly lawyers, trapped in a malfunctioning elevator at the Islamabad High Court (IHC) building for nearly 40 minutes. He regarded this incident as an attempt to intimidate lawyers and drew parallels between their experience and the challenges faced by the country's population over the past 18 months.