PIA Reports Significant Losses in First Half of 2023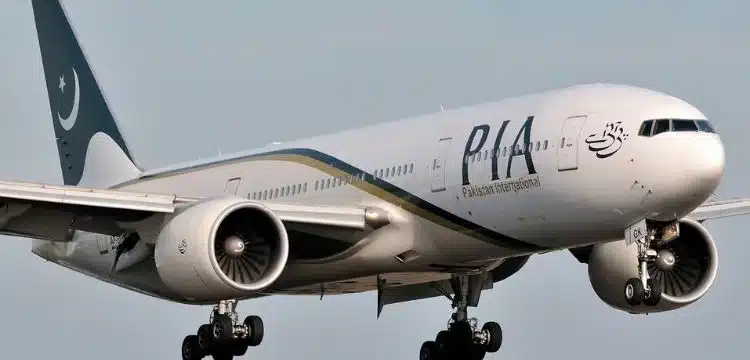 In a recently released financial report for 2023, Pakistan International Airlines (PIA) revealed a substantial loss of Rs60.71 billion in the first six months of the current year. This figure marked a sharp increase from the Rs41.31 billion loss suffered during the same period in the previous year.
The primary factor contributing to this increased loss was the depreciation of the Pakistani rupee, which resulted in a loss of Rs27.45 billion during the first half of 2023, compared to Rs13.85 billion during the corresponding period in 2022.
Fuel and oil expenses also saw a significant surge, with Rs48.34 billion spent in the first half of 2023, compared to Rs30.78 billion in the same period last year. Similarly, the cost of finance increased to Rs36.82 billion during the current year's first half, up from Rs21.11 billion in the previous year.
Also Read: Privatization Of PIA Set With Finalized Timeline In Place
On a brighter note, PIA reported a total revenue of Rs120.27 billion for the first half of 2023, resulting in a gross profit of Rs11.25 billion. This marked a significant improvement compared to the first six months of the previous year when the airline earned Rs71.19 billion but reported a gross loss of Rs4.34 billion.
The report attributed the increase in operational costs to rising fuel and oil prices, as well as a 20% hike in interest rates. It also noted that the aviation industry was gradually recovering from the impact of the COVID-19 pandemic, with global passenger traffic showing a strong increase of nearly 47.2% year-to-year.
The reopening of China's air travel market was highlighted as a significant boost for the aviation industry in the Asia Pacific region. Additionally, IATA's market research indicated that air traffic was expected to continue rising steadily, reflecting a positive outlook among travelers.
Despite the considerable financial challenges faced by PIA, Caretaker Privatisation Minister Fawad Hassan Fawad reassured that the government had no plans to ground the national flag carrier, emphasizing the importance of maintaining the airline's operations. The government pledged to provide necessary support to ensure PIA's continued presence in the skies, although concerns were raised regarding the use of taxpayers' money to support the struggling airline amid ongoing financial woes.
As PIA grapples with its financial crisis, the aviation industry remains hopeful for a more stable future as global air travel gradually recovers from the disruptions caused by the pandemic.