Pakistani Stars Farhan Saeed and Sajal Aly Speak Out Against LUX Style Awards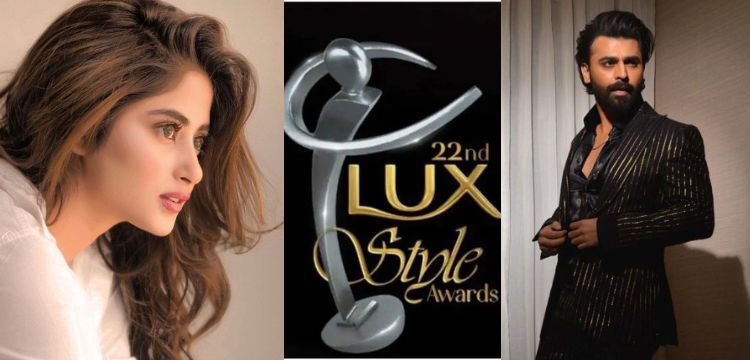 Pakistani actor Farhan Saeed and actress Sajal Aly are recognized for their frank approach when it comes to addressing societal issues. They are both vocal about societal concerns and readily share their viewpoints on important matters.
Recently, both Aly and Saeed expressed their dissatisfaction with the recent LUX Style Awards (LSA) and used social media as a platform to convey their thoughts.
Actress Sajal Aly, known for her role in "What's Love Got To Do With It?", utilized her Instagram Stories to present her perspective on the matter. Firstly, she commended the concept of awards in general for their role in recognizing talent. However, she also voiced her disappointment regarding the LSA's selection process.
She suggested that LSA consider hardworking actors like Mehwish Hayat, Zara Noor Abbas, and Ushna Shah for nominations, as they had delivered outstanding performances in notable projects.
Sajal Aly also stressed the importance of adding a supporting actors category to the awards to acknowledge the efforts of those who work diligently in dramas. She also advocated for the recognition of other dedicated individuals, including technicians and creative staff, who contribute significantly to productions.
Ushna Shah shared Sajal Aly's story on her own social media with a note of gratitude.
At the same time, Farhan Saeed, a renowned actor known for his roles in "Suno Chanda," "Mere Humsafar" opposite Hania Aamir, and the movie "Tich Button" alongside a talented ensemble cast, expressed his disappointment with the event. The star of "Jhok Sarkar" took to Instagram to share his views on the award winners. He mentioned that everyone deserves a fair chance to be recognized for their hard work on any platform and congratulated all the winners.
Also Read: Urwa Hocane and Farhan Saeed Expecting Their First Child
Saeed's fellow celebrities and fans appreciated his stance against injustice, and here are a few comments from his post.