To express Pakistan's "support and solidarity," PM departs for Turkey.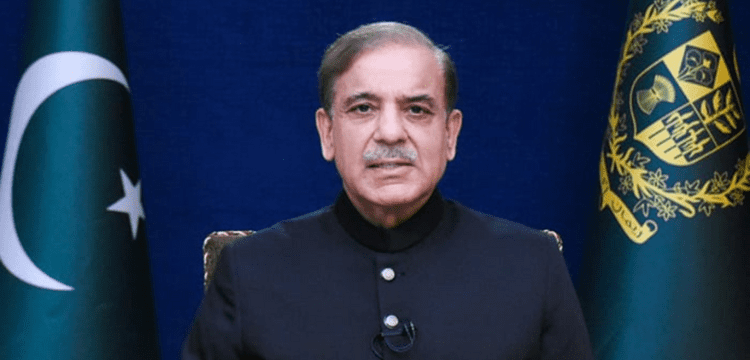 Prime Minister Shehbaz Sharif on Thursday left for Turkey to extend Pakistan's support and solidarity following the recent earthquake that killed over 40,000 people in regions of Turkey and Syria.
"I am leaving for Türkiye with a message of unwavering solidarity and support for our Turkish brothers and sisters from the people and government of Pakistan," the prime minister said in a tweet.
He added that Pakistan considers Turkey's loss as its own, "true to the spirit of one nation living in two states".
Originally, PM Shehbaz was supposed to fly to Ankara on February 7. However, due to poor weather and ongoing relief and rescue efforts in Turkey, the journey was abruptly postponed.
The premier was reportedly unable to travel to the earthquake-affected regions because inclement weather prevented the chopper from taking off. The Turkish government also took part in humanitarian efforts.
The prime minister left for Turkey today after the visit was postponed.
On Monday, Shehbaz had visited the Turkish embassy in Islamabad to express his condolences to the people of Turkey who have suffered a loss of life and property due to the earthquake.
He was accompanied by Foreign Minister Bilawal Bhutto-Zardari, Finance Minister Ishaq Dar, Minister for Economic Affairs Sardar Ayyaz Sadiq, Minister for Law Azam Nazeer Tarrar, SAPM Attaullah Tarrar and SAPM Tariq Fatemi.
The prime minister had conveyed his condolences to Turkish Ambassador Mehmet Paçaci and had prayed for the victims of the deadly earthquake in Turkey, assuring the Turkish ambassador that the government and people of Pakistan stand in solidarity with the people of Turkey and will continue rescue and relief efforts "until the last affected person is rehabilitated".
He also emphasised Pakistan's assistance to Turkey's earthquake victims. He thanked the ambassador and the people of Turkey for their outpouring of compassion and support in a condolence book where he had also recorded his words.
The Turkish envoy praised the prime minister and the people of Pakistan and said they were moved by the outpouring of sorrow and solidarity from the whole country.