PPP remembers Shaheed Benazir Bhutto on 15th death anniversary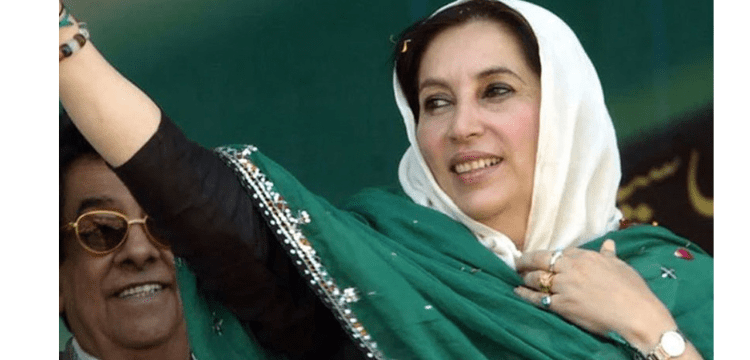 The Pakistan Peoples Party (PPP) is commemorating the former prime minister Benazir Bhutto's 15th death anniversary today. Today in Larkana, the party will host a large public demonstration.
The nation's first female prime minister was killed in a terrorist attack, and PPP Chairman Bilawal Bhutto-Zardari urged the public to a gathering to commemorate the occasion in a video message. They will honour Shaheed Mohtarma Benazir Bhutto in Larkana, according to Bilawal, who claimed to have arrived there.
He stated in a video statement that "we derive inspiration from her brave struggle against dictatorship and extremism."
"Shaheed Benazir Bhutto taught us to serve the people and work toward a Pakistan for all, not just a wealthy few," says the author.
The disclosure of the institutions' apolitical nature, according to former president Asif Ali Zardari, is also an achievement of Benazir Bhutto's dream since it will stabilise democracy and establish confidence for the nation. He declared that he could never disregard Shaheed Benazir's mission. He was inspired by her politics and continues to be, according to Zardari, by her philosophy.
No one else, according to the PPP leader, had to go through what Shaheed Benazir had to go through to uphold the constitution and democracy. She represented persistence and patience, he remarked. Benazir Bhutto, according to the former president, heroically battled the harsh and barbarous rulers. The continuation of democracy was her ambition, and by the grace of the Almighty Allah, that dream has been realised, he added. "We are strong and faithful on her philosophy because of her teachings."
According to Zardari, the PPP is working to rid the nation of all forms of extremism, provide jobs for the populace, give young people equal opportunities to succeed, release women from the chains of fear, and give minorities a respected role in society. This will be the Pakistan that Shaheed Benazir envisioned, he declared.