Police officials challenges death penalty in Osama Satti murder case.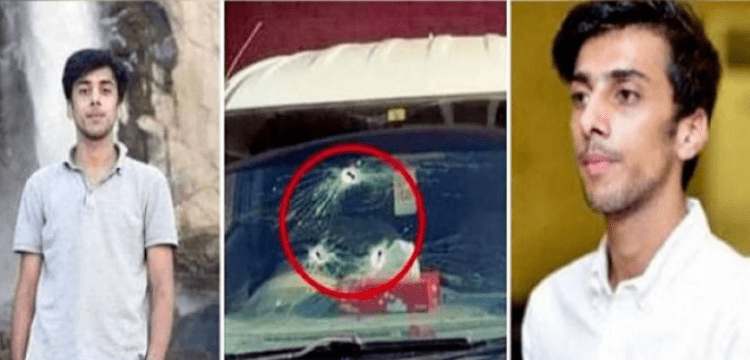 ISLAMABAD: According to the news on Monday, two police officers who were given the death penalty for the murder of Osama Satti appealed the trial court's ruling in the Islamabad High Court (IHC).
The appeal was considered by a two-member IHC panel consisting of Justices Mohsin Akhtar Kayani and Tariq Mehmood Jahangiri.
In court, attorney Zahidullah represented petitioners Iftikhar Ahmed and Muhammad Mustafa.
Police men Ahmed and Mustafa's death sentences were challenged in the petition. It demanded that the trial court's ruling be overturned since it violated the law and called for the release of the arrested police officers.
Following today's case hearing, notices regarding the two police officers' appeal were issued, and the court continued the hearing to March 13.
Iftikhar Ahmed, Muhammad Mustafa, and three other defendants were given life sentences for their roles in the murder of Osama Satti last week after being found guilty by a district and sessions court in the federal capital.
The case's reserved verdict, delivered by Additional Sessions Judge Zeba Chaudhry, stipulated that Iftikhar and Muhammad would receive the death penalty in addition to a fine of Rs0.1 million apiece.
It is important to remember that the Osama Satti case trial, in which Iftikhar Ahmed, Mohammad Mustafa, Saeed Ahmed, Shakeel Ahmed, and Mudassar Mukhtar were designated defendants, lasted for two years and one month.
The defendants in the case are anti-terrorism police officers, while the plaintiff's attorney in the murder case is Raja Faisal Younis, a former secretary of the High Court Bar.
Osama had gone to pick up his friend in Sector H-11 on January 2, 2021, about two in the morning. He was returning when the police officers stopped his car in Sector G-10 on the Srinagar Highway and opened fire on him from all directions.
Three months later, the terrorism-related clauses in the murder case had been deleted by an anti-terrorism court (ATC) in Islamabad, and the case had been forwarded to a district and sessions court.
ATC Judge Shah Rukh Arjumand made the announcement on petitions asking for the repeal of anti-terrorism laws. However, the court had denied the accused ATS officer Mudassar's request for bail.