Pak Suzuki suspends Motorcycle orders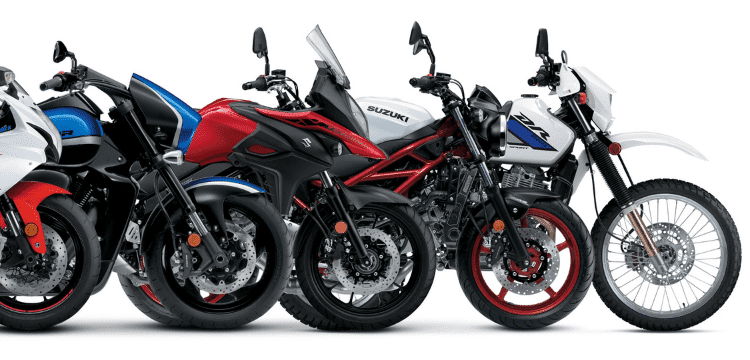 Pak Suzuki Motor Company has temporarily suspended accepting new motorcycle orders due to import-based supply chain restrictions and unclear production outlooks.
The manufacturer stated in a statement to its dealers on Thursday that "we are unable to serve new customers" due to the current economic climate, import-based supply chain restrictions, and unpredictable manufacturing possibilities. As a result, the corporate notice stated, "We have temporarily stopped bookings for our motorbike products as of January 20, 2023." Bookings will continue, though, as soon as the environment is suitable for accommodating new clients.
Analysts, who questioned the purpose of accepting new orders when numerous plants had been closed and no raw materials were being imported, could not have been surprised by the decision. Wasil Zaman, an auto analyst at JS Global, said: "I wouldn't be shocked if automobile bookings were also blocked; plants are closed with restrictions on raw material import, so what is the use of taking fresh orders?"
Sabir Shaikh, the chairman of the Association of Pakistan Motorcycle Assemblers, noted that "the difficulty is growing due to rupee's depreciation and limits on opening Letters of Credit (LC)" (APMA).
"Enterprises are unable to determine the price of their items due to the lack of completely knocked down (CKD) parts and the shifting currency rate," the report states. He expressed hope that once the LC issue was handled, firms would be able to resume production and sales, citing the State Bank of Pakistan's (SBP) guarantees that US dollars will be accessible in the upcoming weeks.
Tahir Abbas, Head of Research at Arif Habib Limited, observed that "foreign currency reserves have only increased by $258 million after declining $3.6 billion in the last eight weeks."
The overall foreign exchange reserves of Pakistan are currently $10.4 billion, up $256 million. SBP's reserves currently total $4.6 billion, an increase of $258 million, while commercial bank reserves total $5.8 billion, a decrease of $2 million. Only a few weeks' worth of imports could be covered by those reserves, he claimed. Although enterprises were unable to obtain CKDs and cover production costs, Sabir Shaikh predicted that things may become clearer in the following two weeks.
The market leader in Chinese bike assemblers have already reduced production by 50% to 80%, and other businesses have shut down entirely.